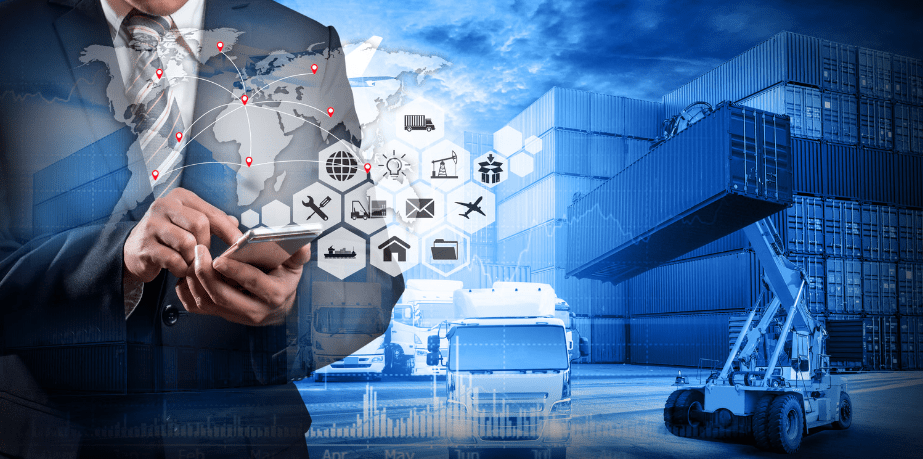 Readers of a certain age may remember when schooling was based around the so called three R's of Reading, wRiting, and aRithemetic, and since then various other sectors have developed their own 3R's, including the Reduce, Reuse & Recycle mantra of the sustainability movement. But what about logistics? Does our sector have a set of R's to fall back on? Actually, there are seven R's (or seven 'Rights') of logistics suggested by the Chartered Institute of Logistics & Transport, which we will examine in this article.
These are:
Getting the Right product, in the Right quantity, in the Right condition, at the Right place, at the Right time, to the Right customer, at the Right price.
Let's look at each of these Rs in turn and why they are important for any logistics businesses operating an efficient transport strategy.
1. Getting the

Right

product…
Ensuring that the customer receives the product that they ordered is the cornerstone of any successful logistics system. Quite simply, failing to deliver the correct product can lead to negative reviews, on-costs from reverse logistics and, worst of all, lost customers. Careful supply chain and inventory management and consistent communication with suppliers at all stages of the operation can help ensure that the right products are delivered each time.
2. … in the

Right

quantity…
Having the right quantity of products delivered is equally important, as over or under-ordering can have serious repercussions on your operation. Over ordering can lead to excess inventory, storage issues at the warehouse, and cash flow problems, while under-stocking can result in processing delays, lost business opportunities, and unhappy customers. Your business needs to track and analyse sales patterns and forecast future demand accurately to ensure that you have the right amount of stock available, at the right locations, when you need it.
3. … in the

Right

condition…
If goods are damaged on arrival, it can harm your business reputation, cause delays and delivery bottlenecks, and increase the cost of service. A streamlined logistics and transportation operation should include safeguards that ensure that the packaging, handling, and transportation of products adequately protects them from damage and degradation in quality during transit.
4. … at the

Right

place…
The logistics industry revolves around ensuring that products are delivered to the correct destination location, and this is why the 'right place' is critical to any logistics strategy. Businesses should be aware of all the possible areas your customers are located to ensure timely deliveries and customer satisfaction, especially when working with 3PLs and delivering items to customers with multiple operating addresses. A unified transportation and communication network will make it easier to oversee your supply chain so that products can reach their destination in an efficient and effective manner.
5. … at the

Right

time…
As many manufacturers and retailers operate a Just In Time business model, timely and reliable delivery of orders is a paramount concern. Late deliveries can cause severe problems for customer production schedules, and can lead to broken trust and lost business, while earlier than expected deliveries may be inconvenient and cause storage or resourcing issues for the customer. Therefore, ensuring that all products are delivered on time and within the allocated delivery window should be a top priority, as should communication and, if possible, real-time tracking information to keep the customer fully informed about the order's progress.
6. … to the

Right

customer…
Sending the product to the wrong customer is embarrassing and costly for the sender but can also lead to severe data breaches and can be highly problematic for all parties involved. Taking precautions to fully verify customer details and enabling the customers to track their order throughout the shipping cycle can help prevent the occurrence of such issues.
7. … at the

Right

price.
At the beginning and end of every logistics chain is profitability. A sustainable logistics and transport strategy must balance the demands of customer satisfaction, inventory management, and transportation costs, while not losing sight of profitability as it relates to pricing. Businesses that managed to strike that balance in their pricing strategy can sustain their market competitiveness while providing positive customer experiences.
Next steps
Understanding and implementing the Seven Rs of logistics as they apply to your own supply operation is essential for every successful logistics or distribution business. At LPC, we help customers evaluate their supply chain so that each of the Seven Rs is met reliably and successfully, and can advise on the best processes and technologies to maximise efficiency and profitability. To find out more, please call 44(0)1285 640038 today.
Image source: Canva