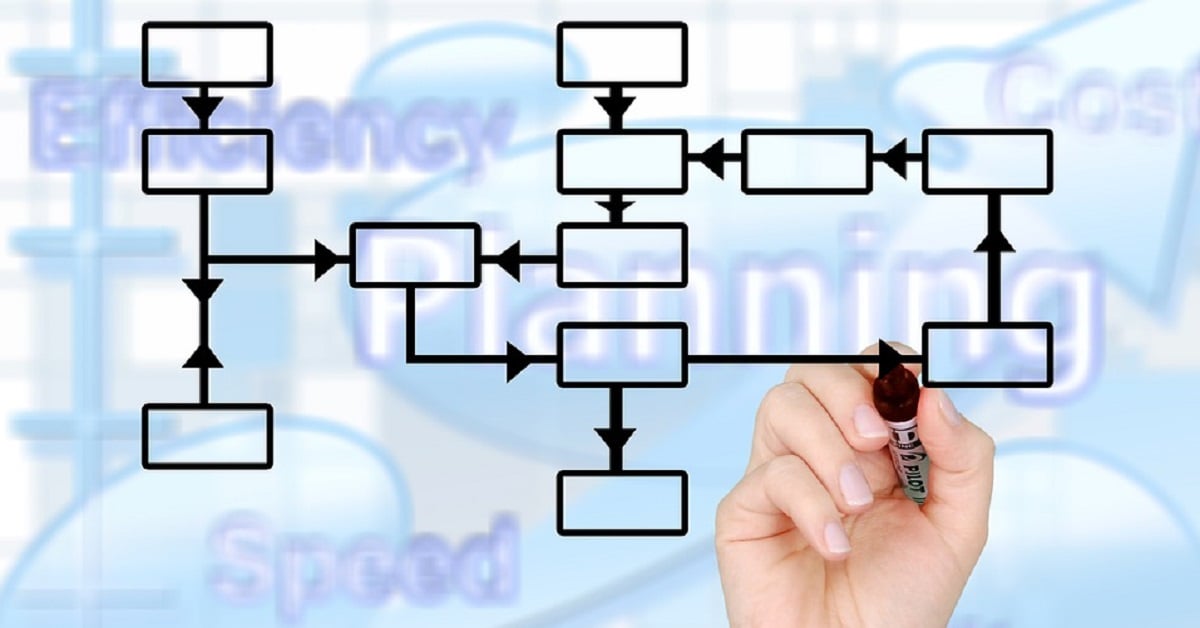 Transportation management is no longer a simple strategy for moving products at the lowest possible price. Today, shippers must use resources that aren't part of their traditional core competencies. Outsourcing, inventory flow, and predictive analytics all play a starring role in a transportation strategy that meets rising buyer expectations. Your customer should be at the peak of every supply chain, no matter which industry or business model you fall into. Your products' value is no longer limited to the item inside the box. Customer experience has become a critical component, and that means your supply chain should be governed by buyer loyalty.

Tracking & Predictive Analytics
Today's consumer expects delivery within days, and if any part of your supply chain experiences a glitch, loyalty is easily lost. Predictive analytics that use third-party data can prepare you for unexpected weather, staff shortages, and other challenges. Driver shortages, surging demand, and other supply chain issues can be identified before they evolve into crises. The transportation industry has always relied on data to stay ahead of challenges, but today's artificial intelligence and machine learning software platforms are better at identifying weaknesses. Remove your network's failures, and you'll become nimble enough to adjust to risks before their effects influence your buyers.

Old-Fashioned Efficiency
Information is a potent ally, but if your inventory or suppliers fall short, no amount of transportation planning will fix the problem. Traditional tools like strict stock taking and careful warehouse planning can be enhanced by inventory management software that integrates into your e-commerce site. This way, you're always aware of your numbers and can plan for scarcity.
Shipping Transparency
If you're transparent with your customers about your shipping prices and conditions, you'll find it easier to earn their loyalty, but this ethic must extend beyond simply keeping customers informed. Every part of your supply chain should be advised of potential delays and sales forecasting numbers. When each service provider has a sense of product demand, they can build risk prevention into their strategy. Delivery promises must be fulfilled through multi-echelon inventory optimisation, which can help you plan every part of your distribution network.

Benchmarking
An effective supply chain is constantly adjusting to meet changing conditions, so benchmarking is a core part of an efficient transportation network. It helps you compare your standards to actual performance so you can more easily identify the weak links in your chain. Costs must also be benchmarked and optimised to ensure that each delivery is meeting your budget. These metrics will also create a strong negotiating position for securing better prices.

The Amazon Effect
Consumers expect rapid delivery, and this has changed basic distribution patterns. To achieve rapid fulfilment, companies must warehouse their products closer to end users. It's no longer acceptable to have four or five parts of your supply chain in between your manufacturer and buyer. Touchpoints need to be positioned in the last mile.

The Future Of Supply Chains
Machine learning will never be able to give your carriers a competitive interest in your business, and analytics can't improve your customer relationships. Old-fashioned ethics and powerful relationships remain one of the most important facets of a logistics strategy. To find out more, download our free Transport Planning & Optimisation Guide today.
Image source: Pixabay