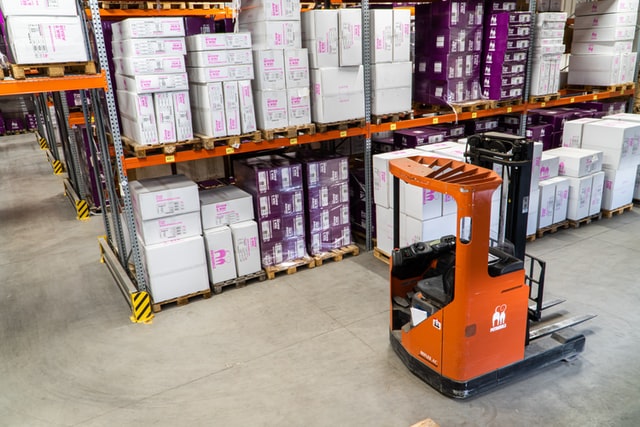 The topic of sustainability is quickly gaining relevance in every industry. The logistics sector is no exception, given the impact the industry's activities have on the environment. In this article, we look at the top 4 sustainability trends affecting supply chain management this year.
1) Low Prices Are No Longer A Defining Factor
When it comes to competitiveness and corporate identity, supply chain companies are moving away from a transactional model where low prices are the critical factor. Nowadays, nearly 30% of UK residents consider sustainability a top concern. This is prompting companies to reassess their brand identity, strategy and redefine themselves in a way that is aligned with consumer priorities.

Due to this, we can expect to see an increasing focus on sustainable corporate values as a way of driving loyalty in the supply chain industry.
2) Supply Chain As A Service
Building a sustainable brand identity that resonates with consumers is time consuming and resource intensive. This can put pressure on supply chain companies that embrace this trend, which is why we're likely to see a surge in demand for supply chain as a service (SCaaS) in the UK, following a trend that has already taken root in the USA and EU.

Essentially, SCaaS entails outsourcing certain supply management tasks, such as warehousing, inventory tracking, or order fulfilment. SCaaS is a technology-driven model that can improve efficiencies and save time that can then be used to focus on building a sustainable brand reputation.
3) Extended Producer Responsibility
Extended producer responsibility (EPR) is a set of initiatives that aims to bring sustainability into the life cycle of products and materials. EPR is a key aspect of the circular economy, as it entails using recycled or re-manufactured packaging, and taking responsibility over the disposal of end-use products.

In the supply chain industry, this approach affects different players in different ways , from suppliers to producers and including warehouse operators. The results of a large-scale consultation about the policy implications of EPR will be published sometime this year, and legislation is expected to come into place in 2023.
4) Implementation Of Sustainable Development Goals
Sustainable Development Goals were outlined in 2015 by United Nations in an effort to tackle sustainability from all fronts. Companies involved in the supply chain are already taking steps to implement goals relevant to their industry. These could include actions related to climate change mitigation and responsible consumption and production.

In practical terms, this could translate into forging partnerships with ethical suppliers, reducing waste and fossil fuel consumption in daily operations, and consistently monitoring the company's environmental risk profile.
Speak To Us
Working with a supply chain consultant like LPC International can help you understand how to best adapt your logistics business to the trends that will transform the industry this year. And if you're looking for other ways to stay relevant in 2022, we encourage you to download a free copy of our Continuous Improvement Guide.
Image source: Unsplash