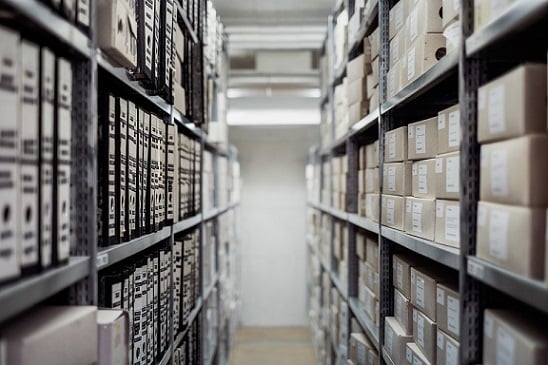 The fact that Amazon was considering drones as a delivery channel highlights how important that giant considers retail supply chain management to be. That particular innovation focused on only one aspect of the process – speed of delivery to customers (at as low a cost as possible). Optimising the supply chain is not just about reducing costs. It also enhances competitiveness by making your proposition more attractive and winning market share. In the fiercely competitive retail and eCommerce space, winning often equates to faster and cheaper delivery. How well those costs are absorbed into product pricing depends on smart and proactive supply chain management.
What Is The Retail Supply Chain?
Every process and party involved from sourcing supplies to getting products into customers' hands is part of the supply chain. It includes functions such as demand planning, inventory control, warehousing, fulfilment, transportation and customer service.
Why Is Supply Chain Management So Important In Retail?
The supply chain constitutes the biggest cost and therefore warrants specific focus. Every step in the process represents a cost. By optimising the processes not only can costs be reduced but customer satisfaction is improved.
Deliver Faster And More Efficiently
Logistics and supply chain management unlocks savings and/or efficiencies. Methodologies such as network redesign and transport strategy review inevitably result in improved distribution and reduced costs. Logistics plans are not always optimised to link warehouse fulfilment with customers in the most efficient way.
Increased Market Share
Retail customers want it now and demand free shipping, so you need to hold that as the ideal and strive to meet it consistently. Customer satisfaction is a critical element of competitiveness and is also a function of supply chain management.
Reduce Warehouse Labour Costs And Increase Productivity
A warehouse is an expensive operation often with much scope for re-engineering both the physical layout, equipment, and the many processes and workflows involved. Good data along with a modern WMS shaves time and costs to improve productivity and get product in and out more efficiently.
Drive Down Cost Of Supplies Through Collaboration
Solely putting price pressure on suppliers brings limited returns and is not sustainable in the long-term. It is far better to work in collaboration to identify areas for improving efficiencies, which delivers a win-win scenario for both parties.
Increase Earnings And Growth
Efficiencies in the supply chain are not just about saving operational costs. The majority of companies that focus on optimisation and proactive supply chain management also see an increase in earnings and top line growth.
Build A More Streamlined And Unified Business Operation
Supply chain management does not work in isolation. Successful optimisation requires all divisions of the business to collaborate. That leads to greater visibility across previous silos and far better sharing of management information. The company becomes leaner and more efficient. Automate the passage of information – Industry 4!
In Summary
Growing customer satisfaction and staying ahead of the competition are strategic objectives in themselves. Success is built on managing the supply chain in such a way as to enable them to be achieved.
Efficient warehouse design and management is a major function in the supply chain. You can take advantage of our years of experience in infrastructure and process design & enhancement by downloading our free Warehouse Productivity Guide - How To Design & Run An Efficient Warehouse.