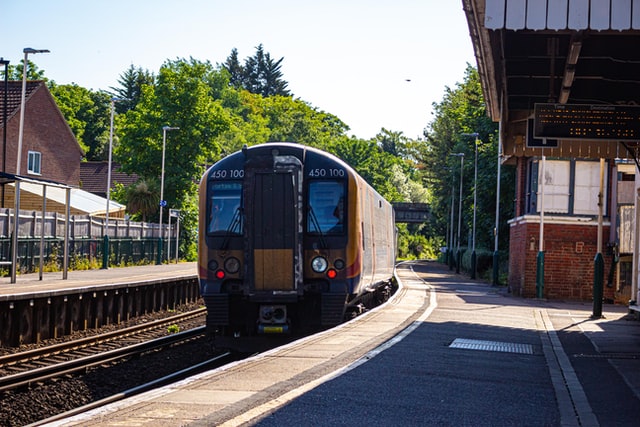 In the wake of COP26, we see that all aspects of life and business will increasingly need to be viewed through a green lens. This certainly includes distribution and logistics. As roads become ever more congested, even switching to electric vehicles or other green fuel sources will not overcome all the challenges ahead. Rail freight, so long a neglected cousin of road transport, is increasingly coming under the spotlight for its eco-friendly credentials, but is it yet a practical option for UK businesses?

Rail Freight Is Already Proving Its Worth
The rail industry is certainly pushing to gain a larger slice of the commercial freight market. Its "We Mean Green" campaign highlights how bulky goods can be taken out of trucks and moved by train, such as the 8,000 tonnes of food and other products that use the West Coast Main Line's route between England and Scotland via Gretna Green.
Multiple Challenges Must Be Addressed And Overcome
Despite this potential, rail freight has suffered from many years of underinvestment by haulage companies and rail networks. The country's rail infrastructure is not yet up to the task of taking a very significant extra slice of this huge market. Part of the reason is historical – Britain's loading gauge is smaller than in most other countries, meaning larger containers cannot safely be carried. Some routes are more efficient than others, so a substantial increase in the use of route planning software could also be a step forward.

Among the biggest problems rail freight needs to overcome is limited capacity, a legacy of decades of underinvestment of rail by comparison with road-based freight. In many areas, including major through routes, the network is already at or close to its limit and there is little room to run additional train services. Even when space does become available, passenger trains tend to be given priority over freight. Increasing capacity by building high-speed lines such as HS2 will free up space on the existing network. This will potentially enable a greater role for rail freight in the future.
Driving Down Carbon Means Driving Down Costs Too
Modern freight locomotive design will also help rail freight become a better green alternative. Even in areas where electrification is impossible or not cost-effective, efficient diesel engines can reduce the carbon footprint of rail transport further. Bi-mode trains, which can run electrically "under the wires" but use diesel power where necessary, are another option. For shorter-distance freight flows, power sources such as solar-powered batteries or even hydrogen are being seriously investigated.
Off The Rails?
Rail freight isn't a serious alternative to road transport for most UK businesses, or at least not yet. With the right investment in the right places, however, rail freight has the chance to play an increasingly important part in the UK commercial distribution marketplace.
Talking to a logistics consultant will help you pinpoint whether rail freight or other emerging strategies could play a greater role for your company's transportation strategy, as we move towards a greener and more sustainable future.
Download our free guide, Transport Planning & Optimisation, to find out more.
Image source: Unsplash