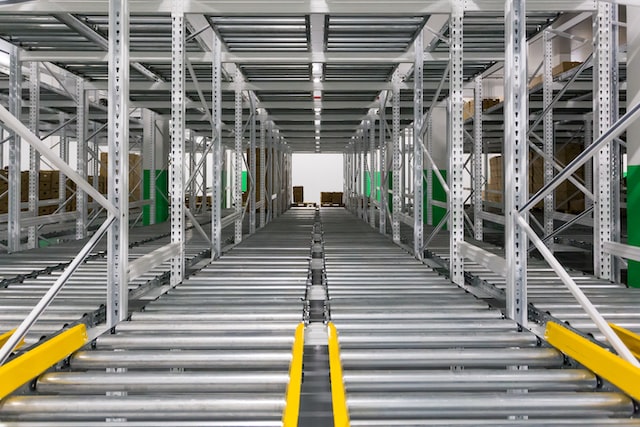 Warehouse pallet racking is critical to the efficient operation of a warehouse, as well-designed systems can increase productivity, versatility, and space. Preventing damage to your warehouse racking assets is, therefore, crucial. What steps can you take to avoid damage and downtime?

Install The Correct Type Of Racking
It's vital that your chosen warehouse racks are suited to their intended use. Excess weight could cause irreparable damage to the rack and stock, as well as posing a serious health and safety hazard, so pay close attention to the maximum capacity for each rack. Also, choose the racks that meet your workflow requirements, as this will support greater efficiency and productivity – as well as ensuring a safe working environment in which damage is less likely to occur. Note most pallet racking is adjustable and you can adjust yourself into problems, adjustments such as removing beams can affect the structural integrity of the frames and therefore the stability of your racking. Check before making changes.
Train Your Staff Thoroughly
Training in safe warehouse operation ensures that staff understand the risks involved in failing to follow procedures. Where complex machinery, such as forklifts, are involved, accidental damage to racking systems is more likely in instances of human error. A comprehensive programme of staff training will help minimise the risk of accidents that could damage your racking systems. Regular inspections should be undertaken and staff encouraged to report incidents.
Use Racking Safety Accessories
Many racks can be protected with safety accessories which are designed to minimise damage through normal everyday wear and tear, misuse, or accidents. Column protectors and rack guards prevent minor knocks from causing more extensive damage, while safety barriers or posts will stop collisions between the racks and warehouse vehicles.
Install Safety Signage An Equipment
Safety signage helps to protect staff from accidental injury, but it is also effective in preventing damage to the vulnerable ends of warehouse racks. Effective use of signage and equipment includes:
Labelled goods areas.
Floor-to-ceiling markings to ensure maximum visibility.
High visibility colours to demarcate warehouse beams to avoid confusion.
Plentiful lighting to ensure all areas of the warehouse are well-lit.
Mirrors on forklifts and other warehouse vehicles so operatives can see clearly in all directions.
How We Can Help
LPC International can support you with your warehouse design, so that it enables staff to work efficiently and safely, without undue risk to valuable equipment, such as racking systems.
Our warehouse design service will consider:
Optimum use of space for maximum efficiency and productivity.
Improving the movement of people and vehicles around the workspace.
Cost-saving measures that don't compromise on warehouse efficiency or safety.
Expansion of capacity and throughput.
Contact Us For More Information
To tell us about your warehouse requirements and learn how we could help you, please call LPC on 01285 640038.
Image Source: Unsplash