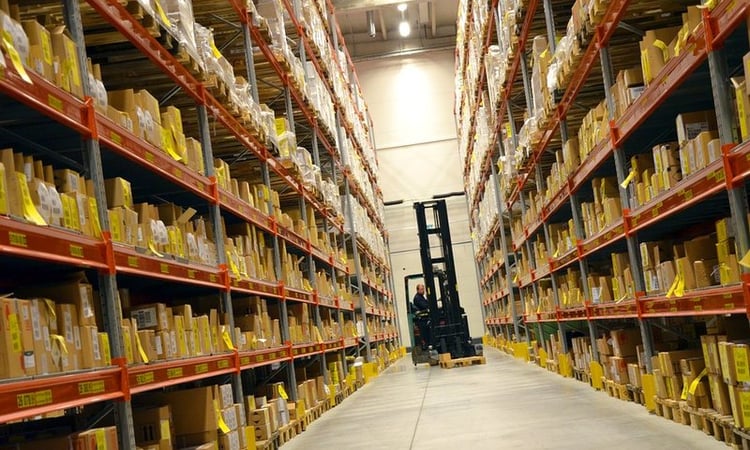 There is a vast range of commercial WMS applications available. It can be a confusing choice for a small business, especially as many platforms might seem to be designed for large companies.
If you're a small business with a limited operation, can you take advantage of a WMS? In our experience, yes you can. Businesses of any size can see huge gains in efficiency and reductions in costs by implementing a good warehouse management system.
But before you invest in a WMS, consider the following five factors to make sure you get software that matches the needs of a small business.
1) Range Of Modules
Many WMS applications are modular, and some allow a greater degree of configuration than others. Modular design is especially important to small businesses because it quickly allows you to scale up or scale back your WMS functions to meet the needs of your business.
A good choice of process modules that can be installed on demand will be an asset for a small business. You should also look for a WMS that is easily integrated or is capable of interfacing with a wide range of third party systems. This lets you avoid the hassle and expense of overhauling your entire business process architecture when you implement your WMS.
2) Target Market
When choosing your WMS, pay close attention to the type of customer the developer had in mind for the application. You can find many 'all-purpose' WMS systems, although some are designed for a specific type of business, e.g. 3PL logistics companies, or multi warehouse retail operations.
This is important because it will reflect the emphasis the WMS places on its core and process modules.
Each WMS will have a number of core modules, dealing with functions such as logistics management, inventory management and location mapping/warehouse layout. Some of these will be less important for small businesses as you may not own your own transport fleet, for instance. Or you may rent space in a warehouse alongside other businesses, rather than lease one exclusively.
Ideally you will want to choose a specific SME WMS, tailored to the functionality you need.
3) Adaptability
The last thing a small business needs is to be saddled with expenses and functions they don't really use. Equally bad is to be restricted by a WMS that lacks the capacity to expand as quickly as your business. Successful SMEs can grow quickly, especially in the first few years, so choose a WMS based on where your business is likely to be in five or even ten years' time, rather than where it is now.
Whichever option you choose, it is important your WMS is adaptable. It is unlikely that many small businesses will be able, or indeed want to, invest in a completely bespoke system, so you will need to purchase one on licence from a developer. If you choose a cloud-based application, you should be able to access the core WMS functions for a small monthly fee per user, adding additional functionality as you need.
Be careful about being tied into any sort of service contract unless you are entirely confident the WMS meets your business goals for the mid-to-long term.
4) Infrastructure
A good small business WMS should not require you to purchase expensive infrastructure in order to implement it e.g. specific handheld terminals. Some applications will offer compatibility with the mobile devices and computers your team already use, minimising the investment you need to make in new equipment.
5) Mobile Access
The strength of many small businesses is often based in its flexibility. You should Tterefore, consider choosing a WMS that has a mobile interface that you can access on the go. Many good warehouse management have apps that allow users to keep track of staff, goods and processes at all stages of the warehousing cycle and even deliveries– from smart phones or tablets.
Warehouse Efficiency For Small Businesses
Businesses of any size can benefit from warehouse layout optimisation. To find out how to get the best value out of your WMS, click here to download our free Guide To WMS. For additional help choosing the right kind of WMS to meet the needs of your small business, please get in touch with one of our specialists today.