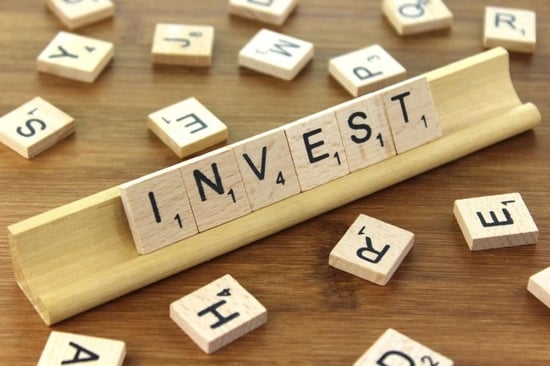 For a small business with a single warehouse there is huge pressure on your team to deliver cost-effective logistics and inventory management. For established businesses, you may have a time tested set of procedures and a warehouse team who have been with you for many years. This may work well for you at the moment, but does your current way of working equip your business for growth and change, does it rely on the knowledge in peoples' heads, and is it as efficient as it could be? In a competitive and rapidly evolving marketplace, businesses with the flexibility to optimise and improve their warehouse processes are better positioned to save costs and secure new customers – pushing them ahead of their competitors.
A Warehouse Management System (WMS) is a business process management system that lets you make improvements to every aspect of your supply chain. It is sometimes assumed that WMS solutions are better suited to larger businesses, as they are perceived to be costly to implement and require a lot of staff resources. This is incorrect: businesses of all sizes can benefit from a WMS. They are available in many different formats and with options for cloud based or rental, to suit all budgets.
Here are the top five reasons why small businesses invest in Warehouse Management Systems. Chat to us today and find out how an applied WMS can make improvements in your business.
1) Greater Staff Efficiency
The greatest blessing of a WMS for small businesses is the overall reduction of paperwork and manual list checking. Once implemented, a WMS automates many core business functions, such as stock counts, picking, packing, inventory movements, shipments and receipts. The first benefit you will notice is greater staff efficiency. Your warehouse team will be able to achieve more in the same amount of time, because they do not continually have to refer to paperwork. This is accompanied by a corresponding reduction in human error, improving the accuracy of your work…
2) Increased Pick Accuracy
A WMS will direct operators with clear instructions to the part of your warehouse / locations where the required SKUs are located. This is a huge improvement on manual pick lists, which have to be printed out and double checked, and often sorted. It increases pick accuracy with the use of barcode scanners and / or voice instructions and confirmations, and speeds up the picking process, boosting overall efficiency.
3) Improved Fulfilment Accuracy
Shipping mistakes are the bugbear of any logistics and warehousing business. A WMS makes it easier for your warehouse team to scan the correct products while fulfilling orders, so your customers receive the correct products and expensive mistakes are avoided.
4) Save Time On Manual Admin Processes
A Warehouse Management System quantifies your warehouse operation in terms of SKUs, storage and activities by measuring KPIs. This allows you to manage your warehouse more efficiently and free up space, by prioritising your fastest selling lines and ordering in stock based on customer demand. It also streamlines and allows different options for perpetual inventory checks reducing set physical stock counts and improves inventory management, such as replenishment. This increases accuracy, aids order fulfilment and saves a huge amount of time previously spent on admin.
5) Real-time Inventory Management
Without a WMS, inventory management is, at best, based on snapshots of your warehouse operation. This limits your responsiveness and the data you have available for sales fulfilment decisions based on say received sales orders stock available and stock expected . . A WMS gives you real-time control over your inventory, consolidating data from shipping information, warehouse management, logistics and customer service.
Learn more about Warehouse Management Systems with these great articles:
- How A Warehouse Management System Works
- How To Implement A Warehouse Management System
- The Benefits of a Warehouse Management System
Discover The Benefits Of A WMS
Is your warehouse and logistics operation running as efficiently as it could be? Discover how to optimise your warehouse and how a WMS can save you time and money by downloading our Warehouse Management System Guide. This free resource helps you assess your warehouse performance and decide whether a WMS can help improve your small business improve its productivity.