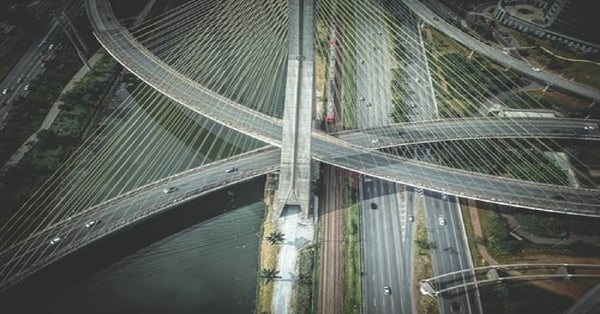 Most transport planning has a degree of reliance upon tried and tested skeleton routes and supply chains. These familiar friends can make planning easier, but they can be hiding significant inefficiencies. When it comes to transport, minutes and load optimising these matter, so reviewing the integrated transport planning strategy (ITPS) is the foundation of good productivity.

Review KPIs Constantly
Today's perfect solution may be inadequate for tomorrow. Measuring productivity and performance costs depends upon your metrics and KPIs, so these should be the focus of your attention. The goal is to harmonise KPIs so that you have a transparent understanding of the integrated network.
KPIs will vary from organisation to organisation, but choice – and therefore information flow – will increase in tandem with metrics. Vehicle tracking is a basic approach. Check for variables such as loading times, downtime, mileage travelled and fuel efficiency, and be prepared to change routes and adapt your fleet as necessary.
Remember To Review The Whole System
It is surprisingly common for one part of an organisation to cause accidental problems for the rest of it. For instance, the sales team may make promises that introduce inefficiencies into the transport chain. Offering faster or more accurate or specific delivery times /dates are the usual culprits, but returns policies often have an influence.
Make integrated transport reviews part of the regular strategic process, and align it closely with your customer service promises. A holistic approach can go a long way to increasing efficiency across the whole operation.
Outsource Wisely
Brand damage caused by poor delivery companies is a major problem. Amazon is still trying to recover from the infamous Yodel fiasco of 2012, and Yodel in turn has never managed to bounce back from such a high profile mishap. Whether the operation is B2B or retail, the delivery driver carries the reputation of your company on their shoulders.

When selecting your partner agency, put considerable detail into the planning and agreement phase. After that, carry out performance reviews systematically and rigorously. Transport logistics companies have excellent software at their disposal, so there is no excuse for inefficiencies or missed deliveries.
Consider Upgrading Your Software
When it comes to ITPS reviews, the golden rule is that more information is better. Real-time tracking and performance management software can make the review process continual. Software can advise on the best use of a fleet, identify areas of financial inaccuracy, and articulate problem zones.

This type of on-going reviewing is particularly useful for identifying anomalies and preparing for known interruptions, such as roadworks. Integrated software brings together analytics from across the table, giving you a panoramic view.
Help Making The Right Choices
Transport planning and logistics can be complex, so it pays to work with informed experts. Whether your solution is to outsource the full operation or opt for a hybrid approach, knowing your options will make a significant difference.
Start to increase your productivity today by downloading our free Guide To Transport Planning And Transport Logistics.

Image source: Unsplash