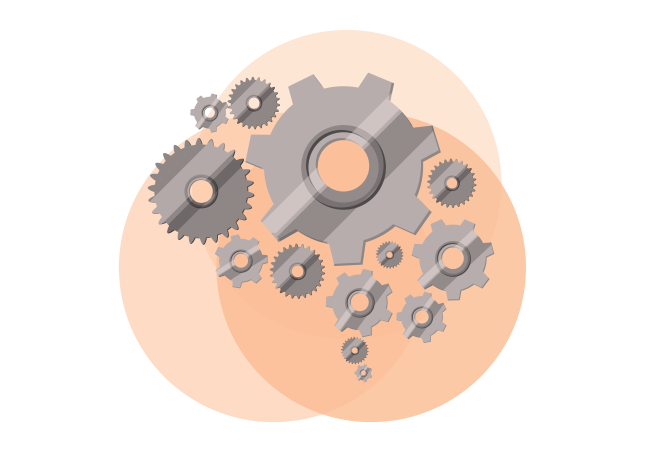 A warehouse management system (WMS) is a software application used to monitor and control warehouse operations and materials right from the point they are received into the warehouse, when they are stored, and finally to when they reach the end-customer.
Whereas a warehouse primarily performs a storage function, a warehouse management system goes a long way to ensure the materials in the warehouse can also be accounted for throughout the whole supply chain process. This ensures data transparency in stock control management.
Warehouse Management Systems Perform Core Functions That Include;
Receiving goods
Tracking stock
Ensuring efficiency in storage
Picking and shipping
Providing information to managers
Despatching goods
Once goods have been brought into the warehouse, sampling is done, if required using Quality Assurance formulae to determine the quantity of goods.
Tracking Stock
A WMS enables managers to know the amount of stock available and when restocking is required. Together with the use of minimum and maximum levels this helps the business order more stock at the right time and in the right amount, so as to avoid shortages, and also avoid overstocking the warehouse. This saves on space to allow other materials to be stored in the warehouse.
Layout Design
A WMS allows the placement of products within the warehouse layout to be ordered efficiently and logically, using criteria such as accessibility, weight and demand. This ensures the smooth operation of warehouse functions.
Picking & Shipping
An efficient WMS ensures that the correct product is picked, using the basic retrieval strategies, or business rules such as of FIFO (first- in- first out).
Your WMS ensures that orders are shipped to the right clients on time. Your transport system is made efficient and is less costly due to avoiding mistakes made during the picking packing and dispatch stages.
Reporting Information To Managers
Warehouse management systems provide a wealth of useful business information which can be gathered into reports and analysed to guide future improvements. This includes customer order data, which helps managers forecast, plan, consider alternatives and make decisions concerning the whole supply chain process. This helps the business meet its trading goals.
Benefits Of A Warehouse Management System
It is important that warehouse owners invest in a suitable WMS with the capabilities that match their business model, culture and operational functional requirements.
A WMS enables warehouse managers to carry out their managerial functions efficiently, with greater productivity and reduced staff resources. The following are the main benefits that come with having a good WMS:
- Labour Control
Most warehouse processes – to a greater or lesser degree – can be automated by the WMS. Therefore, staff resources can be rationalised and assigned to the most necessary tasks, while saving time spent on labour-intensive activities. This helps businesses to cut down on unnecessary staff expenditures and improve the productivity of the existing workforce.
- Improved Customer Relationships
When orders are received and deliveries made "on time in full", customers are happy and they develop trust with the business. This leads to improved customer retention.
- Better Planning On Demand
A good WMS gives a full record of historic orders and shipping movements. This can help managers forecast future requirements and also improve on how demands are met. Coupled with better stock control and accuracy stock write offs due to out of date stock can be minimised.
- Improves Productivity
A WMS provides a rational structure that is easy to follow and makes the working lives of your employees a whole lot easier! It provides your team with clear KPIs and performance parameters, and this in turn increases efficiency and accuracy.
- Reduced Admin
The WMS automates and centralises most of the administrative work that formerly required reams of paperwork and data entry. Reports can be collated and published in seconds, with data available at your fingertips.
- Optimised Processes
A good WMS offers a broad range of picking options such as batch picking, wave, and zone management. It also provides a variety of input methods such as smart scales, bar codes and equipment automation.
- Ensures Transparency And Visibility
WMS data is accurate, transparent and can usually be accessed remotely through any internet-enabled device. This helps suppliers to plan their production, thus reducing lead time. This transparency also lets businesses offer customers a better support service.
- Ensures Safety Of Stock
A WMS ensures stock is stored under optimum conditions for each item. This is especially important for perishable products, such as foods, medicines and cosmetics. Advanced order planning and layout management helps reduce waste, damage and stock obsolescence, thus eliminating a significant source of lost revenue.
- Enhanced Security
A good WMS creates an audit trail that links transactions to the individual worker. This is because employees signed onto an individual user account, via RF controlled devices with all activity recorded. This improves accountability and provides coaching opportunities based on individual performance targets.
Implementing a warehouse management system can completely transform your supply chain, regardless of your sector or the size of your business. For more information about the savings you can make through logistics planning, get in touch with one of our specialists today for an informal chat.
You can also find out more about warehouse management in our free Warehouse Productivity Guide. Click here to download your free copy today.
Related Articles
How A Warehouse Management System Works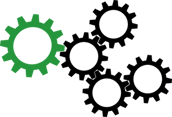 A Warehouse Management System (WMS) helps you optimise your supply chain by improving control of your warehouse and logistics processes. There are many sound reasons to invest in a WMS, which we have discussed elsewhere on this blog. However, the question we will address in this article is how a warehouse management system works for you and how it uses this basis to affect positive changes throughout your operation. Read more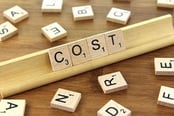 This is a bit like asking, how long is a piece of string? It depends how long you want it to be, or in the case of a WMS, what you want it to do and how many people are going to use it. In simpler terms it could cost from a few tens of thousands of pounds to several hundreds of thousands of pounds to get installed and then there is the ongoing maintenance/support and the hardware to consider. Read more
How To Implement A Warehouse Management System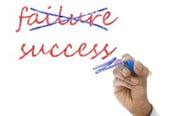 After reading our previous article, on the 'benefits of a warehouse management system', you may have begun to consider the improvements a WMS can make in your warehouse and supply chain. But what about implementing the system? Implementing such a wide ranging and important system as a WMS comes with its fair share of risk, if it is not properly planned. Read more