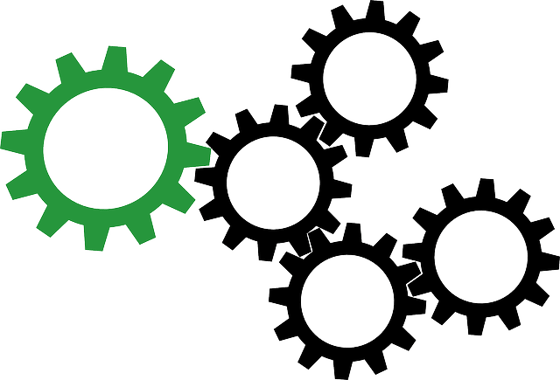 A Warehouse Management System (WMS) helps you optimise your supply chain by improving control of your warehouse and logistics processes. There are many sound reasons to invest in a WMS, which we have discussed elsewhere on this blog. However, the question we will address in this article is how a warehouse management system works for you and how it uses this basis to affect positive changes throughout your operation.
What a WMS Measures
If you walk into a typical warehouse you will see a building used for receiving, storing, picking and despatching products. If a WMS were a person, it would see the same warehouse through different eyes. To a WMS, a warehouse is a dynamic process, measured through time. To quantify and improve your operation, a WMS manages your warehouse through a set of rules in terms of individual stock keeping units (SKUs), productivity rates and storage capacity.
Data units can include:
SKU Data: Manufacturing dates, batch codes, barcodes, ID labels, weight, SKU; carton and pallet dimensions, quantities, packaging type, perishability etc.

Locations: Pick sequence, storage types, shelf and bin numbers, storage restrictions, capacities, warehouse door numbers, delivery docks and mashalling areas etc.

Staff Productivity: Pick journey time, fulfilment turnaround, items picked / put away per person-hour, number of errors, monetary value of work, plus who did what and when, etc.

This information is stored in a database that forms the backbone of your WMS. Each of your warehouse processes is described in mathematical terms based on these numbers. This is how you can quantify efficiency and make improvements that make better use of your space and time.
The Benefits of Applied Warehouse Statistics
What sort of improvements can a WMS help you make? There are five main practical applications for warehouse data management:
1) Plan / Manage Your Workload
A WMS helps you plan your daily picks and receiving activity in terms of SKU movement and the required labour and equipment needed to receipt product and fulfil your orders. The goal is to maximise your SKU throughput in every given cycle, whether you measure by daily, weekly or monthly targets. The WMS will provide information to determine your staff requirements, the best uses of space and the optimum storage locations to reduce your pick distances.
2) Improve Pick Efficiency
Determine the best sequence for picking orders to meet the needs of your customers and maximise the efficiency of your team. The idea of an efficient pick process is to maintain a continuous flow in your warehouse, avoiding bottlenecks, delays or duplicated journeys. A WMS should manage this process.
3) Manage Warehouse Staff
A WMS lets you assign clear responsibilities to each team member, with accountability linked to performance targets. Find out where your team are exceeding targets and where further training is required. Discover where your pinch points are and make the necessary changes in rota allocation. Performance data can be used while managing staff to set individual KPIs, adjust shift patterns or set performance incentives.
4) Apply Rational Warehouse Processes & Maintain Standards
A WMS encourages the documentation of warehouse processes and a continual review cycle to improve ROI over time. Codifying your processes in conjunction with a WMS ensures they are applied consistently, helping you comply with ISO standards and customer SLAs.
5) Monitor & Analyse Performance
Warehouse management systems break down each function into measurable performance milestones, which can be quantified into precise costs. At a glance you will see where savings can be made and when money is being wasted. You can also benchmark areas for improvement and analyse your warehouse data to show where progress is being made throughout the day. Data analytics will also highlight new problems as they arise, very often through a dashboard, allowing you to take swift action to improve efficiency or meet targets.
The Warehouse Management System Guide
More information about warehouse management systems and their implementation can be found in our Warehouse Management System Guide. Our new e-book explains the ways in which a WMS can help boost productivity and save on warehouse operating costs. Click here to get your copy.