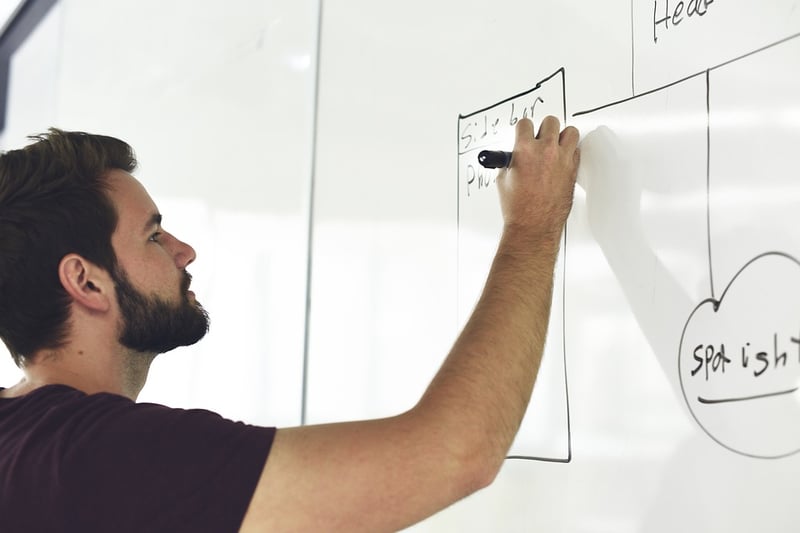 How efficient and adaptive is your logistics strategy? To develop a plan, or assess the efficiency of an existing one, every element of your logistics operation should be assessed and monitored to establish costs. KPIs and identify areas where savings can be made. Whether this is something you are doing for the first time, or as part of an ongoing strategy of improvement, you may find the following eight steps useful – each focusing on a different area of your business.

1) Aligning Goals
An effective strategy depends on aligning goals between different levels of your organisation. When discussing logistics in particular, this means paying close attention to your high-level business objectives and how they feed in to your logistics strategy. Your assessment should begin with a clear understanding of how one flows from the other, and identify any disconnects between logistics strategy and business goals.

2) Delivery/Fleet Management
How does your transportation infrastructure help you meet your strategic goals? There are several ways you can operate a fleet, ranging from complete ownership to complete outsourcing in differing forms, with most businesses operating a mixed fleet of owned and subcontracted vehicles. What changes can be made to save delivery costs or increase productivity?

3) Warehouse Infrastructure
All logistics strategy is hinged on warehouse infrastructure, which is why warehouse management is a discipline all of its own. How efficient are your warehouses and how does each hub or distribution centre fit into the logistics strategy as a whole? In particular, assess how well your current WMS fits in with your warehousing processes and goals, and how the layout of each warehouse could be improved to increase throughput and productivity.

4) Third-party Relationships
Most supply chains depend on a collaborative network of third parties. How do your current partnerships help meet your business objectives? Refreshing your relationship with suppliers or examining ways in which increased outsourcing can save costs is frequently a good way of improving customer service levels. Map out different scenarios, and ensure your long-term supply partners understand your logistics objectives and are committed to helping you achieve them, with a carrot or stick to assist.

5) Software
It is hard to imagine a modern supply chain without various logistics software systems. Software – including WMS and TMS solutions – change so rapidly that there is a risk of an older system becoming more a hindrance than a help. Fortunately, the latest generation of software systems are more responsive and adaptable than older versions, they canmake use of cloud-based software to reduce the burden of IT infrastructure and enabling rapid updates and interactions between parties in remote locations.

6) Market Analysis
No logistics business exists in a silo. While looking at your own systems, also assess how your competitors are doing. There is much to learn by reviewing and emulating the practices of some of your competitors. Is their advantage due to more efficient management, better software or a combination of factors?

7) Monitoring & Review
Accurate real-time data is the key to making meaningful changes in your logistics strategy. Without this, no change is going to be much better than guesswork. Base all decisions on data; what is working and what is not. Put in place an assessment and review structures that measures any improvement against performance data. How well does this data meet your predictions and forecasts?

8) Adaptiveness
How easy is it to implement changes in your logistics strategy? A modern supply chain should have a certain flexibility, with policies and procedures in place that enable changes to be implemented with minimal disruption. If this is not possible, then you may want to consider investing in more cloud-based or configurable management systems and review the physical structure of your logistics operation to see how conducive it is to improvement.

Find Out More
At LPC we assist logistics and warehousing businesses to save money and boost efficiency across their supply chain. To find out more about how to assess your current strategy, please give us a call for an informal chat today.
Image Source: Pixabay