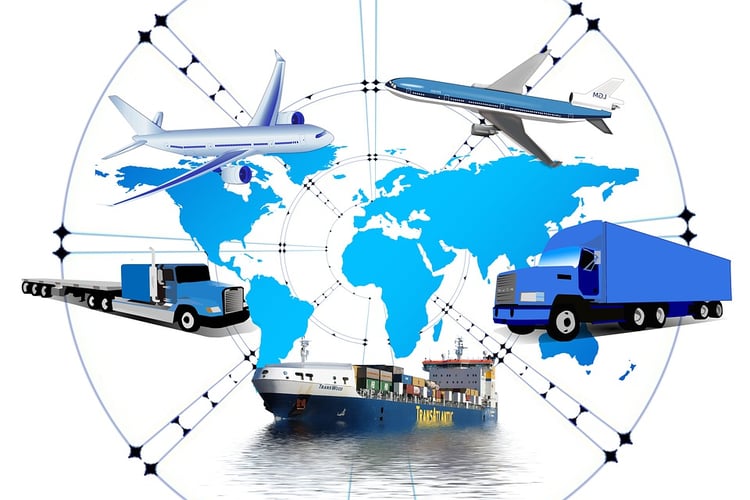 Consider this fact: a single strategy change, process tweak, or resource realignment might save a large company 1% of its logistics and supply chain overhead. That could well map to a 10% saving in a smaller company. This principle underlines the simple fact that the objective of a reputable supply chain consultant is to save you money, thereby increasing your profits. Whether it is expressed as increasing efficiency, enhancing productivity, or successfully enabling a new initiative, it really can be boiled down to reducing costs at the end of the day. Any company of any size will benefit from the expertise and wide experience of a consultant.
What Will A Supply Chain Consultant Achieve For My Business?
While accepting that no two businesses have exactly the same requirement, the most common issues that trigger a company to engage a consultant appear to be these:
A project requires specialised input that a company's personnel simply do not possess - examples might be new warehouse design, a stubborn problem that has not been resolved, planned expansion or restructuring of operations, distribution costs that seem to have got out of hand.
A company is considering investing in a WMS or specialised handling equipment and requires unbiased advice and input to help in deciding which product or vendor to choose for the optimum solution.
A specific problem or decision requires deep knowledge of one particular aspect of the vast field of supply chain logistics. For example, transport planning and strategy, warehouse design, network efficiency and so on. A good supply chain consultancy will have such expertise available on tap from amongst its own resources.
A company may require expert project management in order to maximise the probability of success. Projects typically require a level of expertise that draws on external factors that a company's own staff may not have experience of.
Internal process audit, re-engineering and staff training is usually best carried out by independent and expert professionals to achieve optimum results. In general, any such change management should be capable of delivering measurable cost benefits that can be quantified in advance by a competent supply chain consultant.
Insufficient internal resource. The demands on a company's staff by their day jobs precludes their working on a major project
What Does A Supply Chain Consultant Do Once Engaged?
The single most important activity that a good supply chain consultant will perform is to obtain an in-depth understanding of your operation and an appreciation of any particular quirks or issues that may apply to it.
With that background and context in place, the consultant will follow the brief that you provide. That, of course, will include noting any other observations that may occur during the period of consultancy. The consultant will usually request access to your operatives and management for inputs, but will strive to keep this activity to a minimum so as to minimise possible disruption to your operation.
The output from a consultancy engagement is often a series of recommendations, many of which may be accompanied by quantifiable cost benefits. The consultant may be invited to discuss and defend these recommendations.
Finally, the client company will select the recommendations to implement. Frequently, the consultant may be invited to advise on implementation, or to review and provide input into action plans and periodic progress reviews.
Take The Next Step
It is quite a common misconception that only larger SMEs and big corporations feel the need to engage a supply chain consultant. While they certainly do that and enjoy successful outcomes, an equivalent investment by a smaller company can reap dividends above and beyond expectations. Improve the efficiency of your operation, boost productivity and save on staffing costs. Contact us today for an initial informal chat about your operations and requirements.
Our Guides including our Guide To Transport Planning & Transport Logistics contains more valuable information about supply chain management and the role consultants can play. Access a free copy today by clicking here.