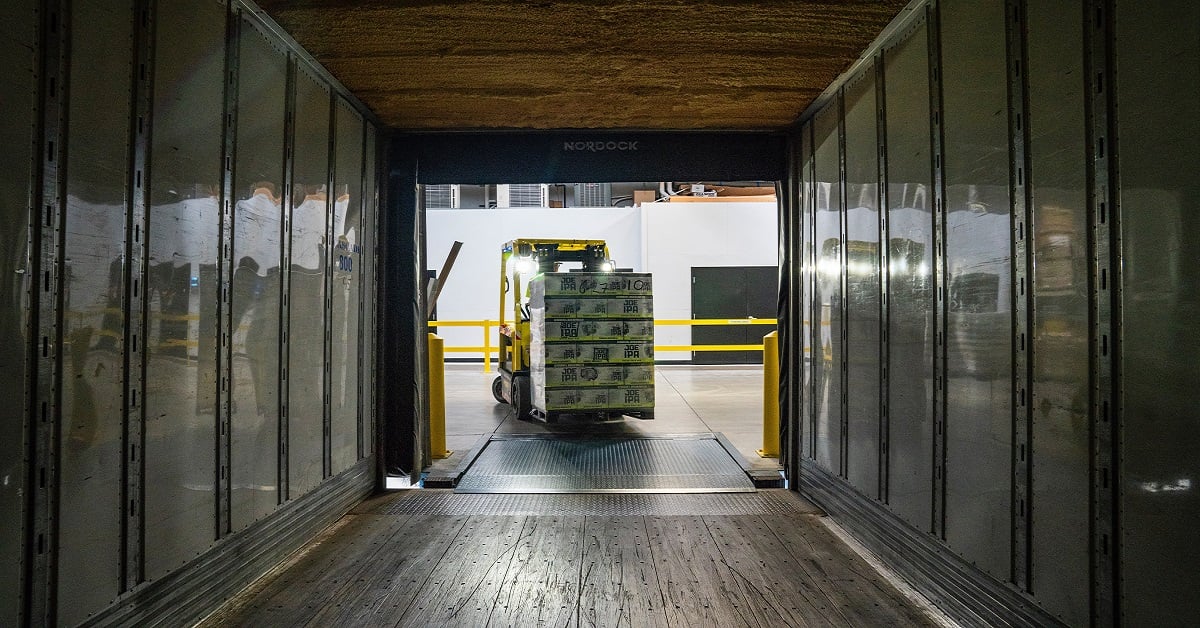 When it comes to warehouses, 'design' can be a misleading term. You'll find plenty of articles telling you to make more use of the vertical space, or to invest in better shelving – and these basic points can help. However, great warehouse design is about improving efficiency, such as shortening pick routes and positioning your fast-moving units where you most need them. Here are some no-nonsense tips.

1) Think About Growth
If you play your cards right, your business will grow. Your warehouse needs to be ready for this. Keep your clutter (old stock) to a minimum and use software to keep a careful eye on demand levels. The more information you have about your customers, the more accurate your growth predictions will be. Plan for this, and regularly analyse your statistics, ideally by using highly accurate software. Make sure that there is enough warehouse space and a flexible layout to absorb future expansion.

2) Get Everything On The Same Page
Standardisation is a useful ally in warehouse design. The influencing factors include industry standards, such as the number of pallets or containers that can be safely stacked. Warehouses are typically home to different packaging units: pallets, totes, cartons, and suchlike, and this can lead to confusing metrics. If you switch to 'unit loads' the space is much easier to measure. This approach increases flexibility and maximises efficiency.

3) Think Modular
The best warehouse design involves careful packaging and being able to fold up and stack units after their use is a valuable asset. Looking for ways that you can turn empty space into money is a good start in warehouse design, and modular storage can have high levels of efficiency.

4) Go With The Flow
Tightening up the 'flow-process' is an excellent way of boosting warehouse productivity. The flow process refers to the way of ensuring that stock is able to move from A to B without interruption. Your flow will be influenced by several variables. These include having the right equipment in place to carry out the required movements, locating your stock by popularity, and optimising space so that you need the minimum effort to access goods will all enable a good pick flow.

5) Free Up Access
This may sound like an obvious point, but it is often overlooked. A warehouse with great organisation can still suffer from congestion. Congestion can be focused around entrances, but also happens if fast-moving units are bundled too closely on the same pick route. Optimising pick routes often means positioning popular units together, but too many in one place can have an adverse effect. It can be a major headache, as unclogging congestion can take days rather than hours. Make sure that your site, walkways, and routes are clear and accessible with "hot spots" reduced in size or spread. Plan for future expansion so that a surge in demand doesn't result in a productivity plunge.

6) Recognise Your Value
If you are struggling to have the correct pieces in place to optimise your warehouse space, it might be time to offset the value of your asset. Investing in software or equipment can improve efficiency, and a financier may be able to unlock capital from your asset.

Download our free Warehouse Productivity Guide
Good warehouse design can make all the difference when it comes to efficiency and productivity. If you are concerned that your warehouse is not making the best use of its capacity, get in touch, or download your free Warehouse Productivity Guide today.
Image source: Unsplash