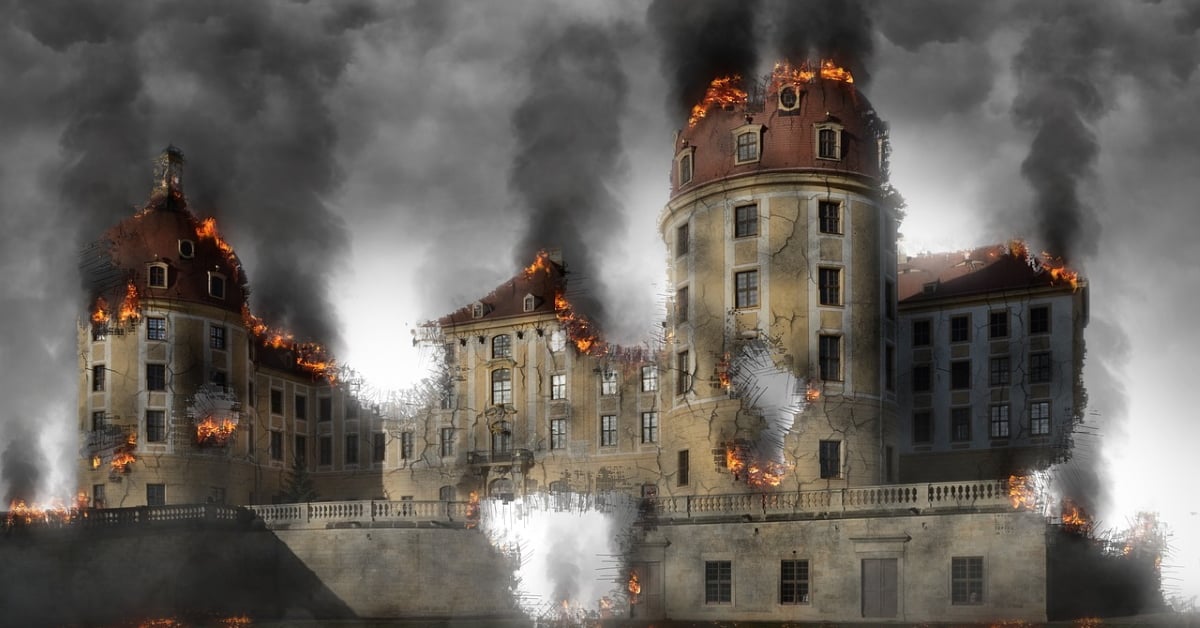 You could insert Brexit, but that would be a bit narrow minded. There is a wide choice to choose from including Trump, Iran, Boris, Italy, China, EU, tariffs, border delays, as well as Brexit. What they all have in common is an impact or potential impact on trading and your business if you use something that originates over the water. No one knows how Brexit will work out is practice - the only guarantee is there will be a lot of hot air generated about it. But with plenty of potential for disruption from elsewhere you should look at strengthening you supply chain anyway, if you have not already done it.
There are several steps that a business can put in place to account for any potential disruption and prepare for the opportunities it could bring.

1) Conduct A Supply Chain Audit
If your supply chain includes overseas partners or suppliers, conduct an audit to assess how costs and delivery timeframes may be affected by IT (that's a pronoun, not "Information Technology") – including taking into account self-fulfilling problems such as goods shortages due to panic buying. Many supply chains include hidden suppliers, so ensure your audit is thorough enough to include any subcontractors and consider how this may affect your service. The Japanese earthquake exposed the fact that virtually all the major car makers, while having multiple paint suppliers, were actually dependent on a single factory in the world for a pigment used in some of the popular shades of black and red. The earthquake shut the factory for a few weeks, but there is plenty of potential for man-made problems that could delay or stop a component or product reaching you.

2) Communicate With Your Partners And Customers
Don't be afraid to talk about It with your supply chain partners in Europe and elsewhere, as well as your customers. Transparency is the key to maintaining trust and good lines of communication during periods of political or economic uncertainty. Speak about the risks and concerns various parties have, and establish the goodwill required to maintain business relationships and establish mutually agreeable solutions. Share knowledge. Your supply chain partners are in a similar boat to yourself, so work together to use your different areas of expertise to reduce risk for all businesses concerned.

3) Review Your Contracts
How adaptable are your current supply chain contracts? A big uncertainty about Brexit at the moment is one of jurisdiction. Ensure the legal validity and versatility of your current and planned contracts and map out the areas in which contracts may need to be updated and action taken in order to keep them valid.

4) Establish Contingency Plans
Keep up-to-date with the debate on legislation and trade and plan for a range of scenarios that could affect your supply chain. Put in place contingency plans to deal with any eventuality, from a so-called no deal Brexit to continued membership of the EU. Monitor the news and adapt your contingency plans according to changing circumstances. Bear in mind that the time of year can have implications for your strategy. The demand for warehousing is much higher in the autumn and the run up to Christmas than other times of year.

5) Investing In Your Business
It might be considered prudent to delay plans and investments in the face of uncertainty – however, uncertainty is looking like a permanent factor in the next few years. Indeed, Brexit is likely to take many years for the UK – EU relationship to settle down. The debate has been about withdrawal; it hasn't got onto the future relationship and trade deal yet. I believe it to be more prudent to continue to invest, but when planning to look at flexible solutions and how you can cope with change.
Adaptive business models and cloud-based technology have made supply chains more resilient in every sector. The solutions, intelligence and – thankfully – the goodwill exist to sustain and develop good customer service regardless of Brexit or any other political or trade development. To find out more about how you can future-proof your business and capitalise on the opportunities provided by economic change, please get in touch with one of our consultants today.
Image source: Pixabay