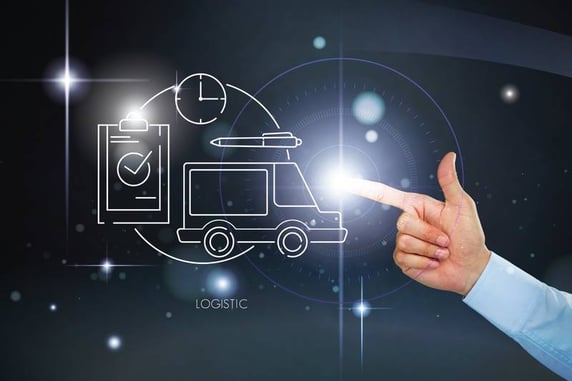 Question: "What is the most effective way for a company to go about tendering a contract for outsourcing logistics in order to get the most effective provider".
Answer: The benefits of outsourcing can be considerable, in terms of opportunities to reduce costs, and the improvement of customer service. However, outsourcing is not without risk. On occasion providers have failed their clients, resulting in client lost sales, tumbling profits, and loss of market confidence. Therefore, when seeking a provider it is vital to find a partner with whom a Win-Win relationship can be established based on interdependence and co-operation. Finding such a provider demands a structured approach, conducted by means of an Invitation to Tender (ITT).
Essential steps in the ITT process include:-
Pre-Qualification
A rigorous should be followed to identify providers which:-
Have experience to the services and volume of work that you plan to contract out
Have adequate resources to support the contract
Are financially strong
Have appropriate IT systems
Are prepared, if necessary, to take over your resources and labour force as part of the contract
Have a strong management team
Pre-qualify not only major providers but also smaller niche operators, and conduct stringent background checks before drawing up a shortlist.
Pre-advise those that you plan to invite to tender to ensure that they are interested. It is not uncommon for contractors to decline.
The ITT Process
Basic rules for the ITT process include:-
Draft a clear, concise and well-structured ITT
Include relevant quantitative data on your requirements and current and projected future operations to enable tenderers to analyse your needs.
Specify the tender process, timescales and selection criteria.
Nominate a single point of contact to handle queries.
Provide pro-formas to standardise responses on costs, KPI's and other quantitative data.
Responses to queries from one tenderer should be issued to all tenderers, to avoid confusion.
Take up references and make site visits.
Ensure that the timetable is strictly adhered to.
Provider Selection
Rigorously dissect the operational, technical and financial aspects of the ITT responses. A weighted score card is invaluable when comparing tenders against selection criteria.
Shortlisted providers should present their proposals to you, "fielding" the team which will be responsible for the day-to-day contract management. You must be confident in the team as you will be working with them during good times and bad. Explore all aspects of contractual detail and ensure that everyone on your team agrees the choice of provider.
It may be appropriate to invite providers to re-tender. Do not be afraid to do this if it strengthens the contract.
Contract Negotiation
Plan the negotiation with the preferred supplier in advance, constantly re-assessing your objectives and bargaining position. Get to know your supplier well. Establish his strengths and weaknesses and use your shortlist to maintain leverage. Look for any 'hidden' factors such as overheads, liabilities, one-off costs, funding and financial terms, and penalties on contract termination. Make sure the contract period is acceptable and conducive to the best terms.
Make provision for post contract productivity improvements and cost saving initiatives, to be shared between yourself and the provider.
Also specify escape clauses, to apply in the event of the provider failing to meet his obligations.
Preparing The Contract
If possible, draft your own contract. Time spent up front getting the legal basis right will usually avoid conflict later on. Keep the legal issues as separate as possible from operational issues and append technical specifications, operational procedures, budgets etc. to allow easy amendment without disturbing the main body of the contract.
De-Briefing Unsuccessful Tenderers
It is courteous to de-brief unsuccessful Tenderers. Knowing why they were unsuccessful will assist their future tender bids and, who knows, you may wish to work with them at some future time.