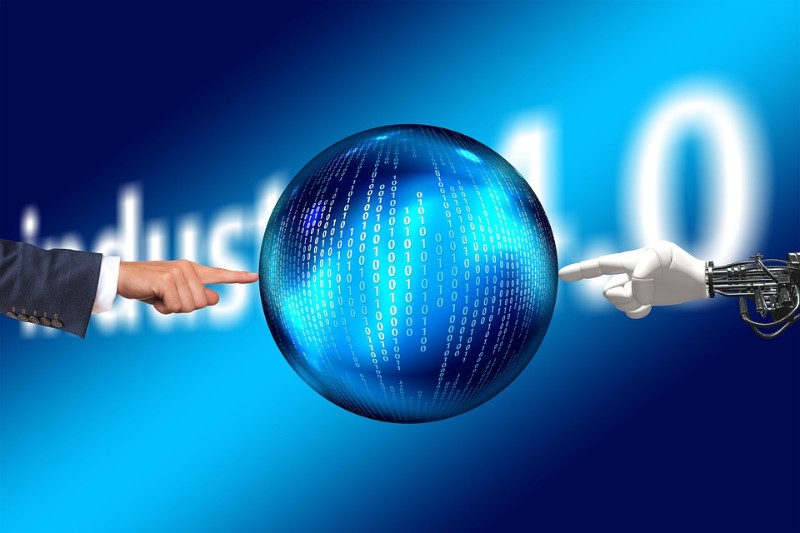 Industry 4.0, the so-called fourth industrial revolution, has already begun and is being rapidly adopted by leading companies. The reasons are simple – greater revenues and reduced costs through digital interconnectivity between machines, systems, processes and suppliers. The technologies involved can be daunting when viewed as a whole but, in any case, technology is only part of the story. Adapting appropriate mind-sets and processes must be progressed first before technology can be overlaid successfully.
Benefits Of Industry 4.0
The general switch towards greater adoption of digital systems and utilisation of technologies like the Internet of Things (IoT), robotics, cloud computing and so on means that far more real time data is available about what is happening on the factory floor and in the supply chain.
Faster access to information (real time)
More detailed information (granularity)
More information (Big Data)
More sources of information (IoT)
More confidence in the data you collect
Ability to take frequent snapshots of current status and re-plan where necessary
It's all about getting actionable insights from data. That requires the automation of data collection and transfer between systems and processes and more prioritising of back office systems to collect, analyse and use the data. The value is only in the good and relevant data and identifying the wheat from the chaff is a key step in leveraging it to deliver the golden nuggets.
What Are The Leading Companies Doing
Large original equipment manufacturers (OEMs) have realised that automation and system efficiencies are the way forward and have already begun to implement the "smart factory" approach. Robotics has advanced to the point where machines can now make valid decisions about production line tasks based on constantly changing stats updates.
Implications For The Logistics Industry
As the OEMs switch to Industry 4.0 it inevitably follows that they expect similar standards from their Tier One suppliers and further down the supply chain. Digital systems offer instant visibility of everything from supplier compliance to delivery schedules. Automated smart factory systems require digital input from the supply chain and you need to look to providing this or your competitors will do so.
What You Need To Do To Survive And Thrive In The New Industrial Revolution
Doing nothing is not an option. While moving to a Full On smart factory type of operation is simply not an option for most SMEs, gradually adopting digital systems and processes in place of existing paper based manual ones is most definitely needed. This cannot happen overnight and should be a gradual evolution. Just one example could be a digital audit trail for each product that you supply or process through your warehouse and delivery system.
What LPC Offers Your Company
While this is quite an exciting transformation, it is also a daunting prospect for logistics managers. There is so much technology out there and making the wrong choice can prove costly in the long term. You do need expert advice and inputs into planning a strategy to successfully navigate the new landscape of Industry 4.0 and we offer the expertise you need. Start by deciding on the priorities so as not to waste time, effort and precious resources on the wrong aspects of this journey. We can guide you on this decision making stage as a starting point.
Respond Successfully To The Challenges Of Industry 4.0
Contact us today for an initial professional consultation. A quick high level outline of your operation and how you view the challenges you face will enable us to formulate a possible approach to assisting you through to a successful response to the new world of Industry 4.0.