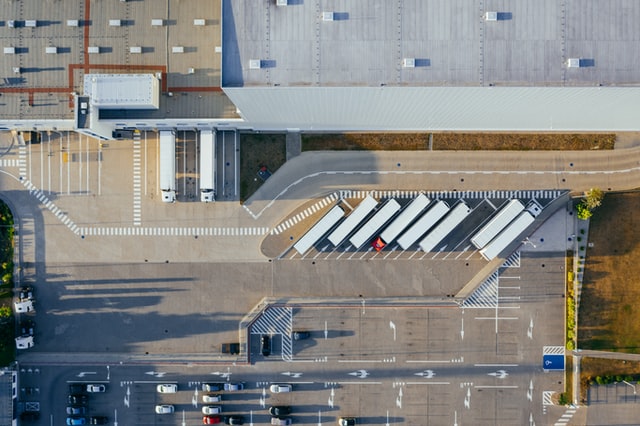 Transport planning plays a crucial role in optimising every aspect of the logistics sector. However, the coordination of rail, sea, and road transportation is complex and is becoming increasingly challenging due to recent price pressures on fuel, and the continuing shortage of trained HGV drivers.
In this challenging scenario, you will want to know how you can make transport planning and network distribution more effective. This is what we discuss in this article.
Planning As Part Of The Company Culture
One of the most valuable things you can do to improve effectiveness is incorporate planning into your corporate culture. This means having a defined system to gather, measure, and analyse data from different stakeholders pertaining to transport systems, with a special focus on cost analysis, safety data, and cycle time or scheduling.
Of course, having theoretical systems in place isn't enough. For planning to become an integral part of your organisation, it's important to make it extend to all levels of your organisation through adequate training and consultation, as well as incentives to encourage buy-in from staff and supply partners.
Making Optimal Use Of Planning Resources
Effective transport planning requires significant human and financial resources. Acquiring and coordinating these resources is time consuming. Since time is money, you'll want to find a strategy that minimises the amount of time spent planning without negatively affecting operations and service standards.

Fortunately, the development of new technologies such as shipment tracking systems, Internet of Things (IoT), radio frequency identification (RFID), autonomous trucks and drones and Enhanced GPS Accuracy has greatly facilitated planning tasks. As a result, it's now faster and more accurate to keep track of forecasting, warehousing, delivery scheduling, freight management, or procurement. Some useful tech solutions that can help with transport planning are virtual modelling, Internet of Things applications, and shipment tracking systems.
Communication Issues
The ideal transport strategy is always on time and is able to cope with unexpected hurdles. But in real life, working within a complex supply chain can be everything but smooth sailing.

When problems arise, what matters the most is how communication is handled by the parties involved. Technological advances have changed our expectations from prompt communication to real-time communication. These communication tools facilitate collaboration and make the decision-making process more agile when problems appear.

Moreover, making real-time communication tools an integral part of business operations allows logistics companies to make more accurate forecasting, anticipate bottlenecks in distribution and fulfilment, and optimise inventory levels.
Environmental Impact
The environmental impact of economic activities is no longer a secondary concern. Sustainability has taken centre stage in the logistics and distribution industry, given that transportation is the single largest source of greenhouse emissions in the UK.

Mitigating actions are being written into regulations and new laws, so taking steps to minimise the impact of logistics transport is quickly becoming a critical factor in transport planning – as is the debate on how to reduce environmental impact while maintaining high standards of service and profitability.

To that effect, it can be useful to look into 'green' logistics and sustainable distribution methods as a long-term strategy. This could require partnering with 3PL companies that share your vision and priorities. It could also involve seeking expert support from logistics consultants such as LPC, who can help you choose the most suitable tech tools to improve transport planning.
Download Our Free Transport Planning Guide
For more ideas on how to improve your transport planning strategy, download our Transport Planning & Optimisation Guide.
Image source: Unsplash