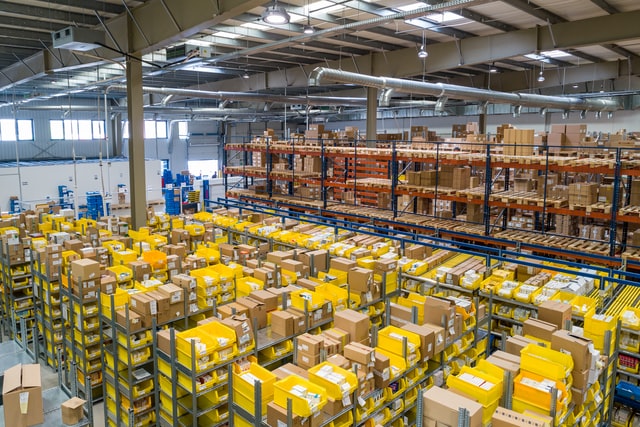 As a warehouse manager or operations manager, you know that your success is greatly dependent on the efficiency of your logistics operation. You need to find ways to boost productivity and save money while still providing a great customer experience. One way you can do this is by using a 3PL to handle some or all of your operation or deliveries. To help you in deciding which 3PL would be best for your company, we have created a list of 6 key questions that will help guide you through the process:


1) Do You Want To Consider Outsourcing Your Distribution/Transport Operation And/Or Your Warehousing And/Or Your Fulfilment Operation?
First of all, before proceeding ask the above question in order to identify which service(s) you may be interested in and where you believe you have issues in efficiency or a shortfall in capacity. This will allow you to target the correct type of service provider, be it a courier or transport provider, or one offering warehousing capacity or fulfilment services, or a combination.
2) Is The 3PL Flexible Enough To Scale With Your Business Needs?
Some warehousing and distribution companies grow rapidly in a short amount of time – such as during a global pandemic when everyone is shopping and doing business online! If you are one of these businesses, make sure that the 3PL company you work with is flexible enough to scale with your business needs when it comes to fleet size and type, storage space and more. Coupled to this is to ascertain how the provider would plan to support you – in a shared user facility or a dedicated one?
3) Does The 3PL Have Robust Technology?
Technology is a great way to increase productivity and boost efficiency. You want your warehouse or distribution company to have technology that can help you complete transactions, manage inventory and other operations from anywhere on any device. To find out if the 3PL provider has this kind of technology, ask them about their current system as well as how they plan to keep up with future advancements in technological changes.
4) How Stable Is The 3PL Financially?
Plenty of companies have taken a hit during the pandemic, so you need to make sure that the 3PL company you choose is financially stable. Ask the right questions to gain insight into their financial stability going forward so you can have peace of mind about your business operations and investments.

To determine if they are financially sound, ask them questions about how they've managed during the pandemic, how long they have been serving customers within your industry, what their growth plans are, and what credit lines or financing options they offer. A financially strong 3PL provider means they can invest in systems, equipment and facilities that will better serve your business now and in the future. It also puts them in a good position to remain fully staffed during a skills shortage (i.e. delivery drivers!) – by being able to offer good wages and working conditions.
5) Does The 3PL Have A Network Of Locations?
As your business grows, you may need to expand your warehouse space or distribution network, whether within the UK, the EU, or both. The goal is always to provide the best customer experience possible. So, if the distribution network expands, it may be crucial for your provider to have multiple locations across the geographical area to meet growth objectives. Ask about their current geographical reach as well as how the provider could plan to grow geographically to where new customers are located. Some 3PLs have the infrastructure in place to help you streamline your European supply chains without you having to invest in EU warehouse space.
6) Is The Provider Committed To Form Strong Partnerships?
For a business to succeed, it needs everyone working together in harmony and towards one common goal. Communication is critical when building these relationships with an outside service. The closer you are to your providers' account manager, the more likely they will understand your company's goals and objectives and how best to meet them.
An Outsourcing Strategy That Aligns With Your Business Goals
Choosing the best logistics company to partner with can be a challenging process. Make sure you ask these key questions and more so that your business is left with a service provider who will meet and exceed your needs now and in the future. At LPC, we work with warehousing, distribution, and retail businesses to build resilient outsourcing strategies that delivery real value. Contact us today if you need help finding the best 3PL provider for your business.
Image source: Unsplash