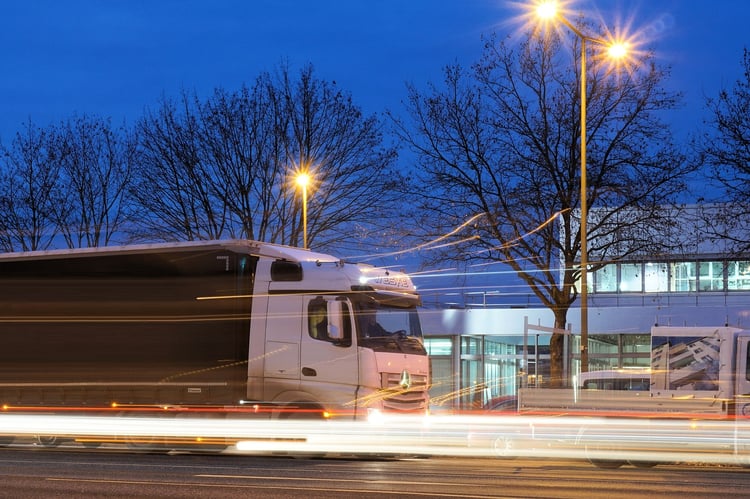 Today there is software available to help with many tasks within a business. Most will save you effort, making things easier and many can also save you money. A transport planning application can do both of those things - and the larger your fleet of trucks, the greater the savings and efficiencies you can expect to make.
Size
Even for a small business with perhaps half a dozen delivery vehicles, planning deliveries that will meet your requirements and provide an effective delivery service that suits your customers is hard enough, often taking a day to plan and schedule. For businesses with more trucks – say 50 to a hundred or more – that task becomes much more difficult, especially if destinations and loads vary from day to day.
Transport planning software can generate delivery schedules in minutes rather than hours, saving you time and effort. On top of this, it can also make you savings by planning the most effective and productive routes and timings. There are many different software applications to choose from; and so you should look at several before deciding which would be best for you. Some are basic and suitable for a small business with just a few trucks while others are quite complex, offering many different solutions for large businesses with a big delivery fleet.
Complexity
Points you should look for when deciding which software is best for you are:
Level of Complexity – You may not need a very complex application if your deliveries are mainly routine, i.e. similar loads to similar destinations on a daily basis, but if the loads and destinations change daily, a more complex software may be needed.
Re-Optimisation – Not every software platform will have the ability to change loads and plans "on the go" and so if your business still takes orders while routes are being planned and scheduled, ensure you get software that can cope with on-going changes as required.
Vehicle Tracking – Some software will work in conjunction with the GPS in your trucks. This can provide the drivers with routing information whilst they drive, assisting them to stay on the scheduled route and updating them if necessary.
Data Confirmation – If you decide to get the vehicle tracking option, you may want to ensure that it can also evaluate actual miles travelled compared to planned miles, as this could save you mileage in the future.
Savings
As a business you will want to be able to make deliveries to customers as quickly as necessary but unless you manage your fleet effectively, this can be very expensive, increasing your overall costs and making you less competitive. The obvious costs are for fuel, driver's hours, loading times and planning time. Fuel consumption and driver hours can be reduced by using the shortest routes and consolidating loads for different customers. For that reason some software can be linked with other apps such as Google maps to make the planning easier. Loading times may be more quickly expedited when routes for trucks are known in advance, so the last deliveries can be loaded first.
Planning For The Future
Although you may already have a delivery system in place, is it one that can handle any increase in business, customers in different locations and diverse loads?
Whether you are just starting up a delivery system or have had one in place for some time, savings are only possible if you make the necessary changes as and when they are required. At LPC we have the expertise and experience required to assist you in not only finding the right transport planning system for your current needs, but also to prepare you for increased deliveries. As logistics consultants since 1984, we have assisted many companies operate an effective delivery system as well as optimising stock control, warehouse management and other logistics matters. For more information, please download our free guide to Transport Planning & Transport Logistics. Click here to access your copy.