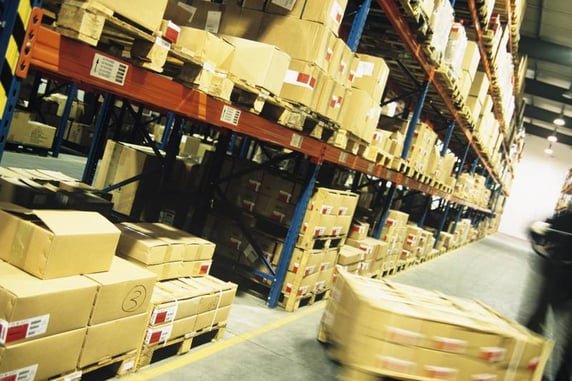 The "changes" in terms of stockholding and in the pattern of demand that many companies are experiencing are becoming increasingly prevalent in distribution as companies endeavour to take cost out while improving or maintaining service levels. These changes have resulted in:
Reduction in stockholding at local DC's and wholesalers
Increased levels of supply direct to the end user in place of bulk deliveries for individual markets or customer depots as previously was the case.
Higher levels of service with later order cut off times.
Stocks and activities pushed back up the supply chain to the manufacturer's DC – individual order picking and packing, and documentation
The changing demands on the warehouse mean that the racking and equipment within the warehouse need to be updated. LPC has extensive experience in the re-engineering of a warehouse operation to meet new demands.
These pressures were encountered by a leading Pharmaceutical Company at thier 90,000 ft2 warehouse where it was built and configured as a full pallet based bulk operation receiving pallets of low value products directly from the adjacent factory. However changes within the factory and relocation of production the warehouse now stocks and despatches higher value products in case and split case quantities for a number of Ethicon companies across Europe.
There are also plans for an increase in the amount of orders picked, packed and despatched to the end user. The existing bulk store pallet racking layout is unsuited for the new stock and picking requirements.