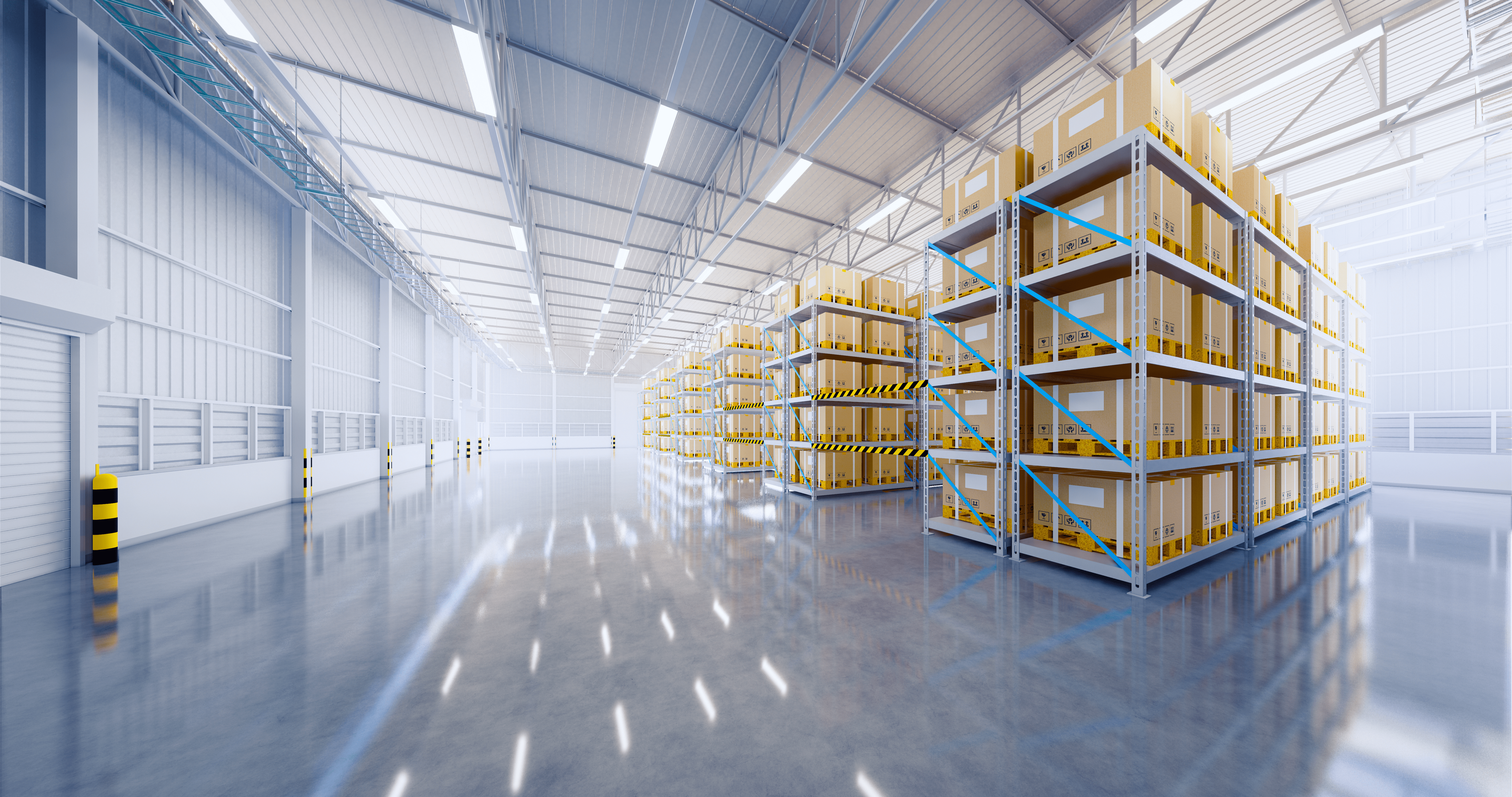 Warehouse Management Systems (WMS) are continually changing in response to developments in software coding, cloud-based Internet, mobile devices, warehouse automation, and the Internet of Things (IoT). 2022 is set to be an interesting year for WMS developers and the businesses that use their platforms. However, it isn't just the software that's changing, but also the wider processes, machinery and systems used to manage warehouses more generally. Modern warehouse management innovations include a heady blend of cloud-based software, green power, robotics, and AI, among others.
Here is an overview of the main trends shaping the field as we move into the new year.
1) Cloud-based Inventory Management
Any company that tracks its inventory in real-time benefits greatly from improved responsiveness and cash flow control. With cloud-based inventory management there are no hardware or data silos, which reduces the IT infrastructure needed by warehousing businesses. Because your company's data is saved in the cloud and is easily accessible, inventory issues can be resolved promptly, and key information shared with supply chain partners.
2) Creating Sustainable Operations
The sustainability agenda is deeply influencing contemporary approaches to warehouse operations – the goals being to reduce fuel consumption, optimise journey times and distances, and lower the carbon impact of warehouse operations. Solutions now being widely implemented include more efficient electric warehouse vehicles, use of Lithium ion batteries and charging stations solar powered lighting, green insulation – and efficient warehouse design that utilises unused roof space (a notorious heat sink).
3) Robotic Automation
Robotic automation has grown in popularity in recent years, and this trend will continue in 2022. Warehouse robots can perform various tasks, from delivering items between locations to performing monotonous duties in the warehouse. Using robots saves both time and money because they are more accurate than humans and aren't prone to errors. In warehouses, collaborative robots (cobots) and articulated robotic arms are employed as robotic automation systems – a crossover from factory production lines now being adapted for use in distribution centres. The WMSs that control these must be integrated with suitable WCSs (Warehouse Control System) or provide both functions.
4) Smartphones For Warehouse Management System
Smartphones in warehouses are used to scan QR codes, track inventory, record product details, collect data, and access computer platforms that help with day-to-day operations. Managers and executives now have warehouse management at their fingertips, with the ability to track recent information and receive real-time updates, without having to stop what they're doing to log onto a computer. Many remote data terminals also mimic smart phones in size, looks and operation (less the telephone calls) which makes them seem familiar to new warehouse users of RDTs.
5) Artificial Intelligence
Warehouse management data is always expanding and changing, making analysis challenging. Artificial intelligence (AI) and machine learning (ML) enable the networking of devices and the monitoring of operations, determining the right metrics to use to guide productivity, and providing a range of customisable real time data sets on which to base business decisions. Machine learning could be used to identify faulty or damaged products, ensuring that consumers receive high-quality products, and to assess the trajectory of warehouse improvements over time.
6) Introduction Of Drones
Drone technology in mid-market warehouses and distribution centres is set to grow in popularity as it has proven effective in huge ecommerce enterprises. Drones are more powerful and faster than humans, making them ideal for scanning products, mapping out routes, and increasing safety and security. Imagine letting a drone check all your reserve pallet locations for the correct stock out of hours? Drones are easy to operate and can be controlled using a smartphone or tablet app.
Next Steps
There are a wide range of potential benefits open to businesses who take the decision to embrace greater automation in the warehouse this year. To learn more about how these trends can tie in with and support your improvement strategy, please get in touch with one of our warehouse management specialists today.

Image Source: Canva