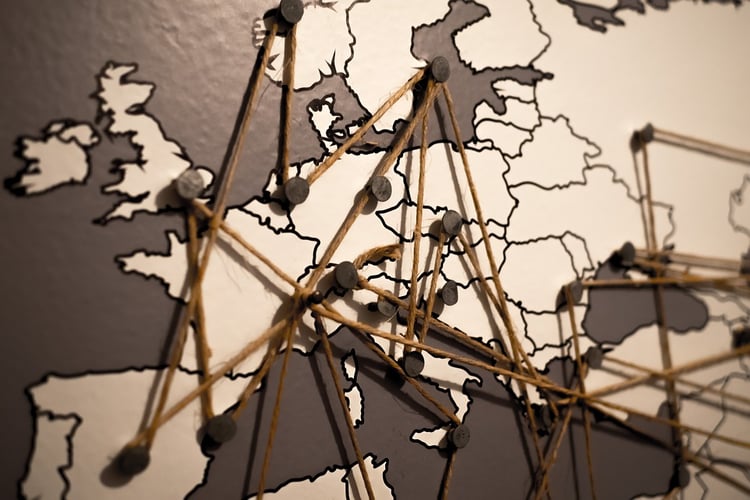 Transport planning allows you to optimise your delivery routes, take full advantage of the space in your vehicles and gain the most output from each driver-hour.
Your Transport Plan will cover different areas relating to warehouse layout, stock control, storage, fleet management and handling costs. Every business will require a bespoke plan to meet their business goals and service obligations. The details will vary, but behind each successful transport strategy are six guiding principles by which improvements can be measured.
1) Improve Operational Efficiency
The benchmark for every planning review and proposed improvement should be 'how does this improve the efficiency of my supply chain?' The goal should be to choose the most cost effective and efficient solution to every problem. A strategy should be flexible and open to change, so that procedures can be adapted to evolving circumstances. Measure efficiency by reviewing operational data and establishing practical improvements based on virtual modelling with planning software.
2) Improve Customer Service
Your transport and distribution network is a core part of your service delivery strategy, allowing you to provide a good service to your customers. Every change should therefore be assessed in terms of its impact on customer service. A carefully managed transport plan can help you deliver improved service to your customers while simultaneously cutting operational costs. Your strategy should take a proactive approach to customer service, viewing every link in your supply chain as an opportunity to increase the value of your service and potentially attract new business.
3) Record Data
Your entire supply chain should be viewed as an interlinked, quantifiable system, with every link in the chain being measurable in terms of cost. This lets you apply a strategic approach to transport planning; telling you exactly how much each action / link costs and what can be gained in monetary terms by implementing changes. Data should be recorded for all vehicle movements, stock and value, space utilisation, employee actions and stock handling processes. Without accurate recording and analysis of data, your transport planning strategy is blind.
4) Establish & Review Measurable KPIs
For any improvement to be possible, you should have a clear understanding of your business goals, set out in a series of KPIs attached to each function, team and individual employee. These KPIs should be easily understood and measurable in financial terms. Your Transport Planning Strategy will regularly review your KPIs and adjust them based on the changing needs of your business.
5) Improve Environmental Sustainability
Any Transport Plan should be mindful of the impact a logistics network has on the environment, especially in terms of fuel use, and emissions. Improving your fuel efficiency also has a direct economic impact on your business by reducing your fleet expenditure. Every logistics action will have a positive or negative impact on your carbon footprint, with ample room for improvement and savings. You may choose to reorganise your delivery routes to save time and fuel, upgrade your fleet with new, eco-friendly engines, or introduce guidelines to reduce engine idling. Building environmental sustainability into your strategic thinking will ensure that savings remain at the forefront of your mind when gathering and reviewing your operational data.
6) Reduce Planning Time
Transport Planning is a means, rather than an end in itself! Like every other action, planning uses resource and has a monetary cost attached. The goal is to reduce the time spent planning without having to cut corners. You should therefore consider using technology to increase your planning efficiency; including route planning software, warehouse management systems, virtual modelling and planning applications. You should also consider if using a Transport Planning Consultant or outsourcing some distribution functions could save you internal resources and costs.
Find Out More About Strategic Transport Planning
Transport planning takes a bird's eye view of your supply chain, identifying areas where efficiencies can be made and productivity improved. To help you establish an ongoing transport planning strategy, please download our new guide to Transport Planning & Transport Logistics. You can also speak to one of our Logistics Planning Consultants by calling our UK office on 01285 640038.