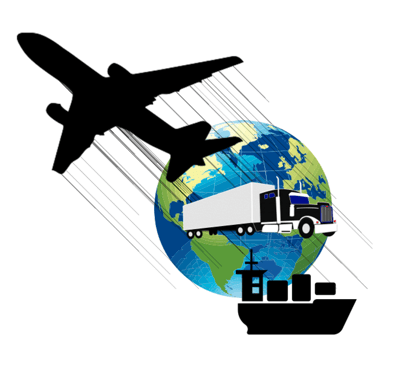 The transport element of an end to end supply chain impacts on so many other aspects of the overall operation that it can rightly be classed as a critical function. Nevertheless, controlling its costs and efficiencies requires a careful balancing act to maintain customer satisfaction levels, contractual obligations and the needs of the operation. It needs constant monitoring because the parameters like demand, market conditions, loading and route optimisation are always changing.
Transport planning can benefit your business in at least three important ways:
1) Direct Correlation Between Transport Efficiency & Competitive Advantage
Transport costs come off the bottom line, so every saving and improvement in efficiency and productivity means more financial resources to dedicate to other activities. Quite often, competitive advantage flows directly from a reduced cost base or a capability to deliver some edge or benefit that appeals to customers, such as faster delivery.
2) Acquiring New Customers Is Costly – Retain The Ones You Already Have
While this may be considered a defensive argument rather than a proactive, business enhancing strategy, the fact is that acquiring every customer has a measurable financial cost. Maintaining an excellent level of customer service is crucial in this regard, and timely fulfilment is merely the norm and taken for granted – until it fails to happen. That's when relationships get soured and can be a catalyst for customers to begin to look elsewhere. Staying on top of your transport planning is the best way to avoidthis negative scenario.
3) Transport Planning Gives You The Levers To Control Problems Before They Occur
Knowledge is power (to control things). Transport metrics - knowledge of fluctuating demand, fleet utilisation, route planning efficiency and so on, provide the levers for control. Only through thorough monitoring and measuring, recording of relevant data, can you begin to drill down and identify what are the exceptions to the norm. Patterns then emerge that can build a picture of how, why, when and what issues occur that reduce your transport efficiency and cost money. This may prompt investment in a Transportation Management System (TMS) to manage your transport operation, but that is not a pre-requisite for transport planning.
Good Transport Planning Reflects A Healthy Company
We have mentioned just three key benefits in this short article and there are many more, which vary from organisation to organisation. We have heard a company's transport system being compared to the flow of blood in the human body. The more efficient the flow and the component parts involved, the healthier and more effective is every organ in the body. There is a parallel between that model and the diverse parts of an organisation. When a transport system is properly monitored down to a good level of detail, the information derived can work to improving the efficiency of many unrelated departments.
Transport Planning Support
Get more information about Strategic Transport Planning. Transport planning provides a helicopter view of your supply chain, highlighting inefficient activities that are ripe for overhaul and improved productivity. You can download our free guide Transport Planning & Transport Logistics to give you a head start with your transport planning strategy.