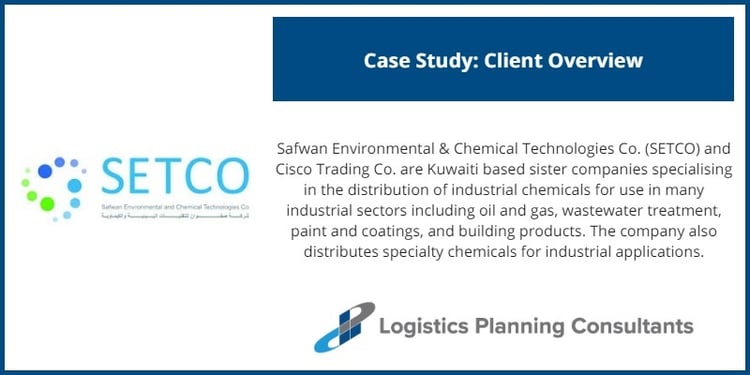 SETCO serve the major sectors of economic activity in Kuwait: Manufacturing, Oil & Gas, Petrochemicals, Contracting, Municipal Utility Plants and Commercial Facilities. Their products and services are delivered to customers through two business units.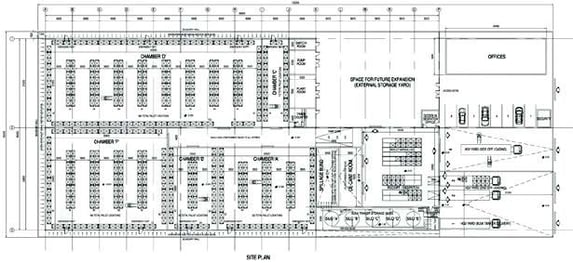 SETCO were operating from a temporary facility pending the development of their new warehouse as their previous facility had proved inadequate for the demands placed on it.

A site had been acquired for the new development, and SETCO approached LPC International (LPC) to produce a concept design for their new warehouse. The design had to take into account the range of chemicals stored and handled, their specialised requirements and that would meet all the environmental and health and safety requirements for the safe handling, storage and picking of these products.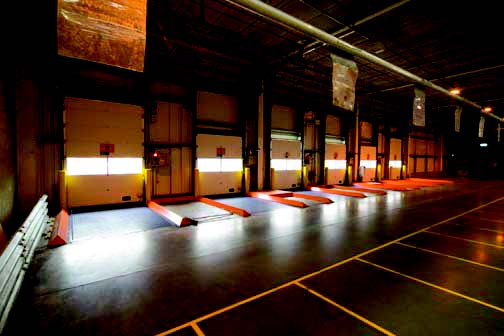 A key part of the concept design was a storage and handling strategy for the wide range of chemicals traded. LPC reviewed the vast range of chemicals, looking at the type of chemical, the chemicals properties and the separation required between product groupings to ensure safe storage and mitigate issues arising from any incident, such as spillages.

The solution developed was to categorise the chemicals into one of five groups and split the storage area into five separate chambers, where the storage and order picking for each group could be undertaken. LPC designed the racking layout, bunding requirements and advised on the type of fork trucks to be used.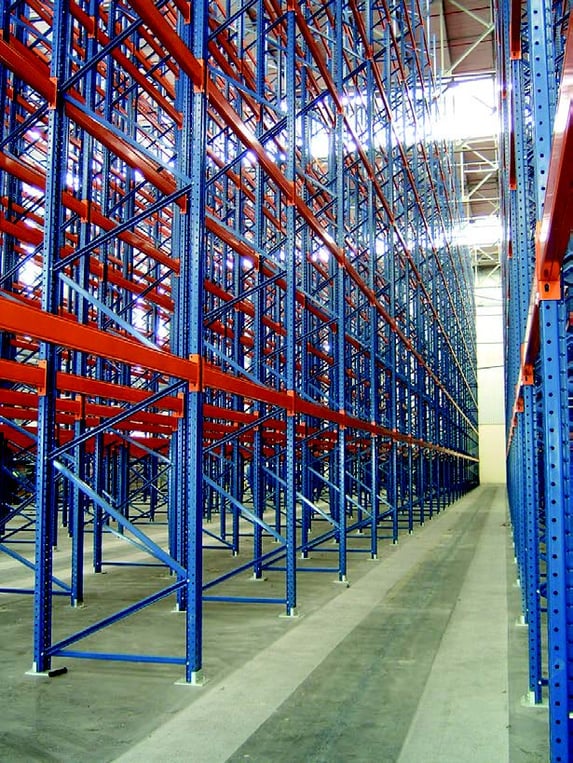 The chambers were accessed via a central corridor, along with a decanting room. The design also incorporated bulk tanker storage silos and a receiving and despatch area that could be accessed via dock doors as well as level access for side off-loading. A hardstand area for an intermediate storage yard was incorporated that would also provide space for future expansion.

SETCO appointed an Architect and Contractor to undertake the building design and construct the warehouse based on LPC's Concept Design.