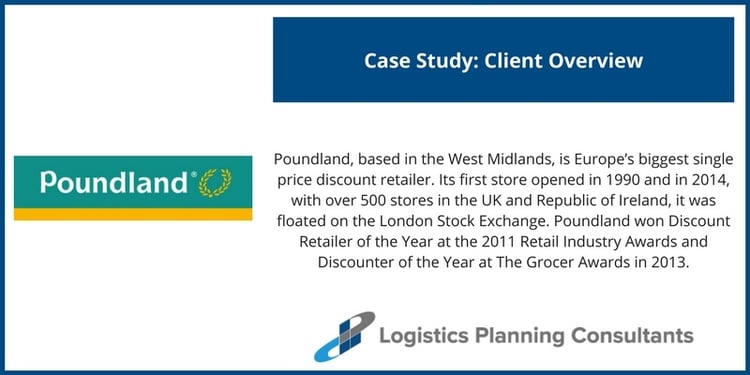 Having seen target beating performance and to support future growth, Poundland identified the need for a new Distribution Centre in the South East to serve stores in southern England and, potentially, northern Europe.
LPC was commissioned to develop a detailed, greenfield, concept design for this new Distribution Centre giving Poundland a comprehensive briefing document to describe its requirements when negotiating with potential developers.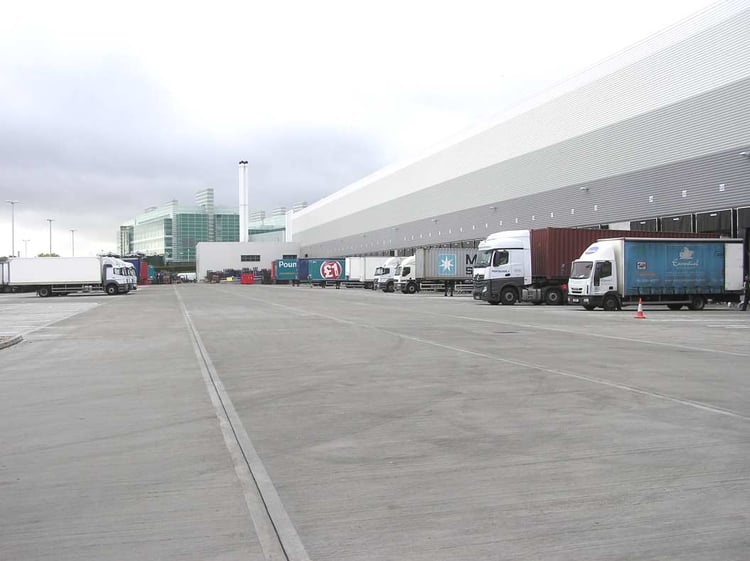 To identify the key requirements for the new facility, familiarisation site visits, data collection and analysis was undertaken which included: product volumetrics, stock profile, order profile, picking and despatch volumes, material flows, storage requirements, waste streams, vehicle fleet make-up, vehicle flows, office and ancillary areas, staffing and resource.
This process resulted in high level requirements, for a design horizon, of: 1.2 million cases throughput in average week (1.5 million at peak), additional 30% of case volume to be cross-docked, 35,000 usable pallet locations, 4,000 pick faces (with 7,000 capability), ground and six upper levels of storage, potential to convert 1860m2 for chill operations, potential to convert to VNA operation, mainly handling CHEP pallets (but small volume of Euro pallets to be accommodated).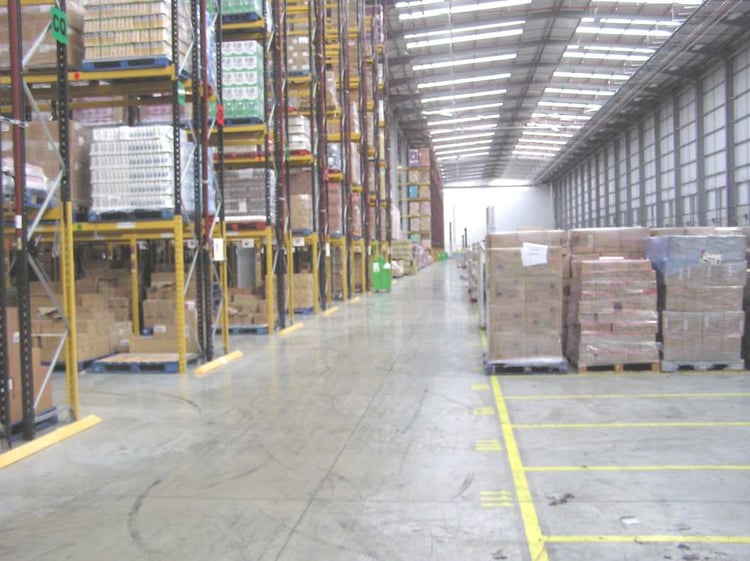 A potential solution was presented as a collection of site, facility (both 'Through' and 'U' flow configurations) and storage layouts. These drawings stimulated further discussions with Poundland regarding product flows, storage orientation, pallet orientation, storage density, CHEP and Euro pallet handling options and racking storage levels. LPC investigated these issues, identified the advantages and disadvantages of the options for each, reviewed the findings with Poundland and agreed the way to proceed.


A revised set of drawings was presented, reviewed and approved. The final design identified a site requirement of around 82,000m2, a total developed area on this site of around 31,000m2, a warehouse storage area of some 27,000m2 and 1,700m2 of office space.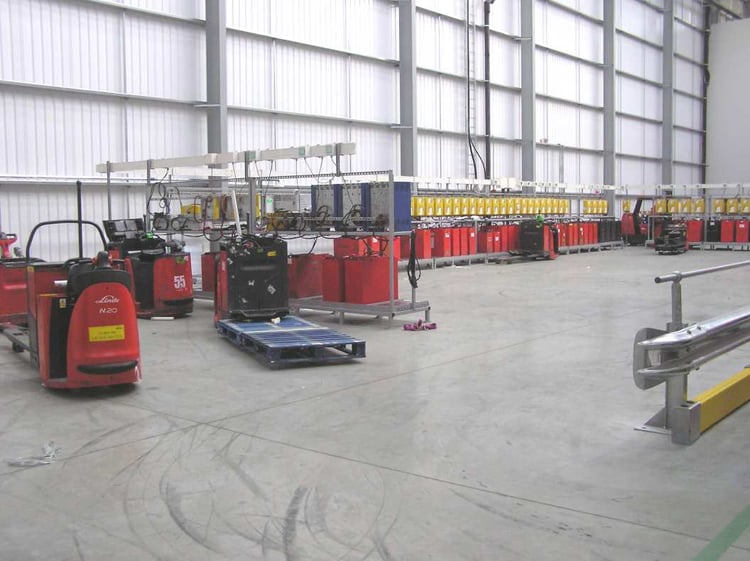 The concept design package was issued and provided comprehensive information including a specification for the required works, site layout drawings, storage design drawings, offices and ancillary areas drawings and budget costs for construction.


Minor updates to the design package were undertaken and procurement of a brownfield site was undertaken by Poundland. LPC provided ad hoc support to Poundland during this negotiation phase and the subsequent construction and fit-out phases.