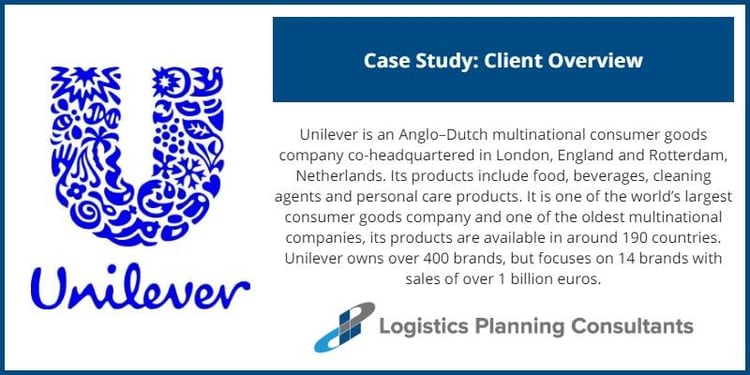 .
Unilevers' Maydon Wharf site in Durban is a production facility for Personal Care, Personal Wash and Laundry (soap bars). The site is laid out around two separate factories, some parts dating back over seventy years. The factories have subsequently been merged to form a single site but still with two separate factories with the emphasis on production and not storage or material flows.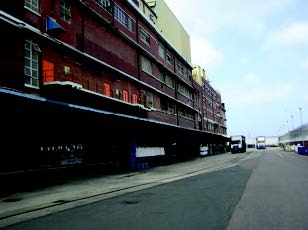 The two production facilities are at the two extreme ends of the site which does not allow for a logical flow of materials from raw materials in, to production and finished goods out.
The site is congested and as such space on site is at a premium. We investigated various options based around separate raw and finished goods stores for the two production facilities as well as a centralised facility.

The challenge was to address the storage and supply of packaging and raw materials to the production lines and secondly the storage of finished goods to allow for some direct deliveries to main customers and with the ability to enhance the network stock holding capacity.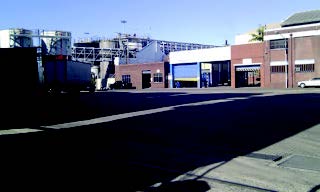 The options involved demolishing and or re-engineering some existing buildings and altering the entrance and flow of road vehicles around the site.

While having less storage capacity, the compromise was to recommend the separately located stores option as the capital costs were less than for a centralised option and the material flows in the separate stores option would be more efficient.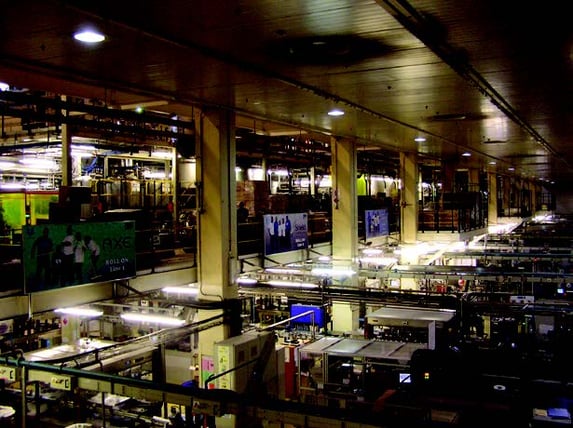 The changes will allow Unilever the capacity to store more packaging and raw materials on site thus ensuring efficiencies for the inbound supply chain and better control of stock to ensure supply to production lines when needed. The finished goods store will allow for the direct despatch of product to customers as well as to Unilever's mother warehouses.
Other considerations included:
• the question of how and where changes to access and egress could be achieved to allow for good vehicle flows on site
• Whether power and rail servitudes could be moved or built over
• The compatibility, layout and storage requirements of the chemical raw materials
• The feeding of packaging in particular to line side holding and in-feed areas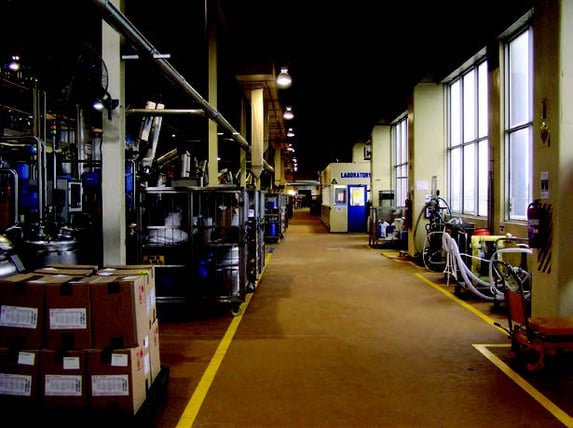 A full range of Client requirement specifications were produced for the new build elements and for the re-engineered buildings including racking and MHE specifications to allow Unilever to progress procurement.