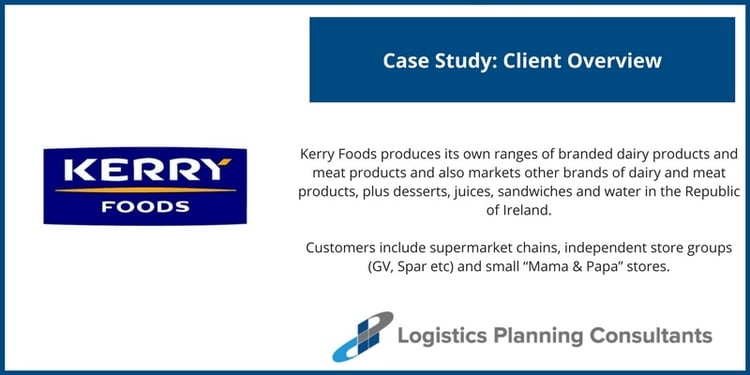 A large proportion of sales are made via van sales operations which, due to the short-life mature of many of the products, necessitates that customers get daily deliveries.
To expedite the van sales the company uses three fleets of vehicles (dairy, meat and water), with each van carrying stock of up to 300 SKU's.
LPC were retained to undertake a strategic review of the business requiring a DiPS Model to be built to determine:­
The order of synergies between the operations of each of the three fleets, to determine whether the fleet operations could be rationalised or integrated
The optimum range of vehicle sizes for each of the operations (or combined operations)
The "cost to serve" each customer
The economic arguments for and against retaining, for instance, very small customers
Importantly, based on the sales of each SKU and historical customer ordering patterns, to determine which SKU's should be carried as stock on the vehicles and which the customers should have to pre-order (so as to reduce the ranges and amounts of stock having to be carried on the vans and also to reduce wastage)
Determine strategic routes and schedules plus mileages and KPI's
Benchmark the "AS-IS" distribution operations against potential tactical improvements to the current operations and against alternative distribution strategies

At the time of writing the project is ongoing but has already identified opportunities to reduce costs by up to 15%, through a combination of initiatives. Other potential savings and benefits are expected.
LPC has conducted a number of projects for Kerry including the use of DiPS for several applications, including:­
Centralised distribution – Republic of Ireland
Regional network planning – Republic of Ireland