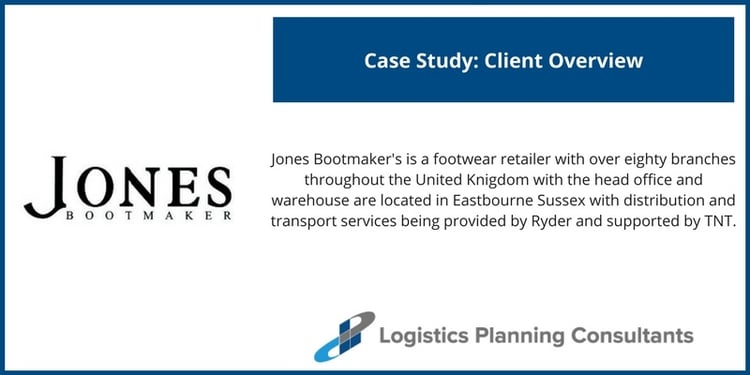 The "warehouse" consists of two adjacent units, one of which houses the head office, and two other conjoining units, forming the bulk store, a short distance away.


Receiving and dispatch takes place from a small yard between the two main adjacent buildings.

Typically the capacity of the warehouse was under 100,000 units but often rose to 120,000 to 130,000 units in stock. The company was also in the process of appraising its retail branch network and the long-term warehousing needs were at the time not known..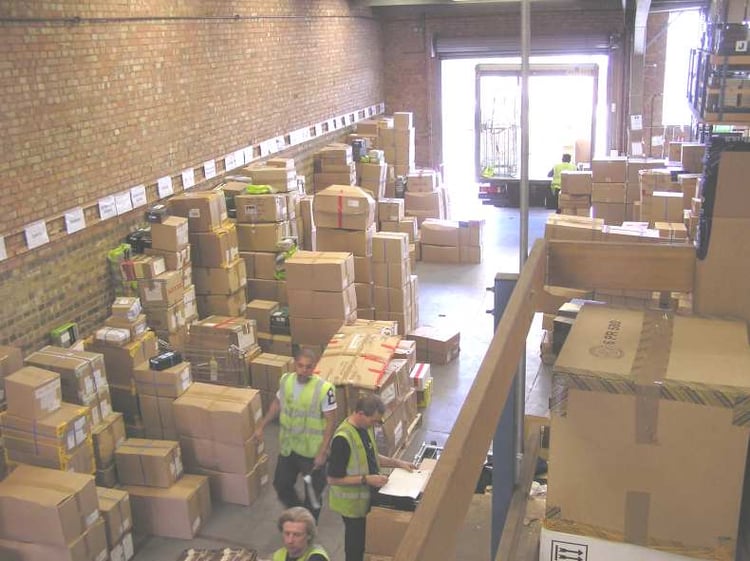 Given the capacity issues LPC was retained to identify methods of increasing warehouse capacity and improving operational efficiencies at minimum capital expenditure.

The picking activity was undertaken at ground level and on a mezzanine with binned shelving in the main picking warehouse, but with very narrow walkways which while increasing capacity had adverse effects on productivity.
Order assembly and dispatch marshalling also occurred in the main picking warehouse causing severe congestion including blocking access to
the mezzanine picking level.
LPC looked at the overall layout of both the original and leased buildings with a view to increasing capacity, reducing congestion (especially in the existing marshalling area) as well as in the picking aisles whilst at the same time providing Bin locations of a more suitable size for the product being stored.

This would improve product selectivity and faster picking by allowing the use of picking trolleys within the aisles. Slower moving stock was identified and could be moved to the more remote units where a batch pick could be employed to further improve productivity rates.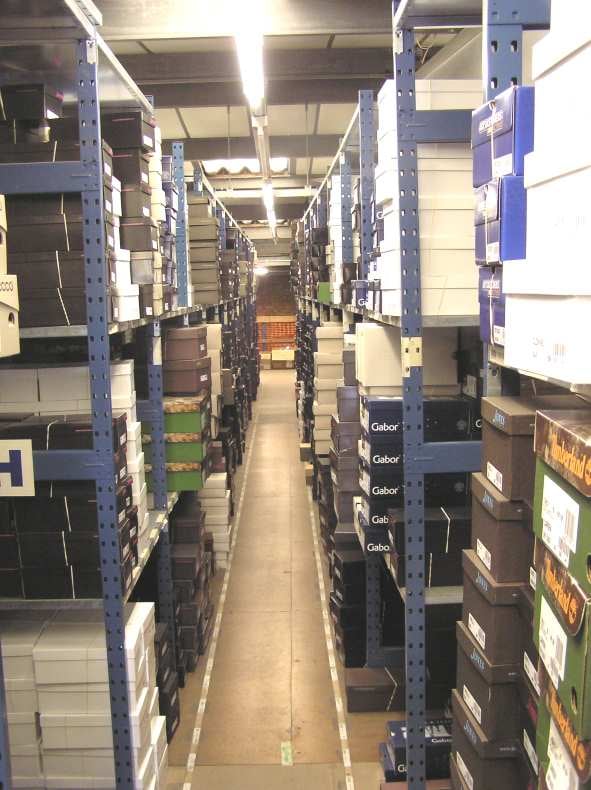 LPC proposed the refit of the bulk area using shelving instead of pallet racking and using man up pick trucks in a narrow aisle format to increase capacity and the overall storage cube. This area would then hold bulk reserve and the slow-moving SKUs for picking.

Reducing stock in the main pick area, by moving the slow movers to allow the use of trolleys reduced put away and pick times.
The proposal to install a temporary type building to be erected between the two main buildings would accommodate racking for increased marshalling capacity before dispatch. This would provide cover against weather, provide additional marshalling space and allow the marshalling of the picked product onto pallets reducing congestion from the ground floor of the main pick area.