LPC were engaged to provide a flexible solution to accommodate bulk and packed product sugar product. The design required the incorporation of best practice standards, taking into consideration operational practices found in other parts of the world for the market sector and meeting food quality safety HACCP compliance standards.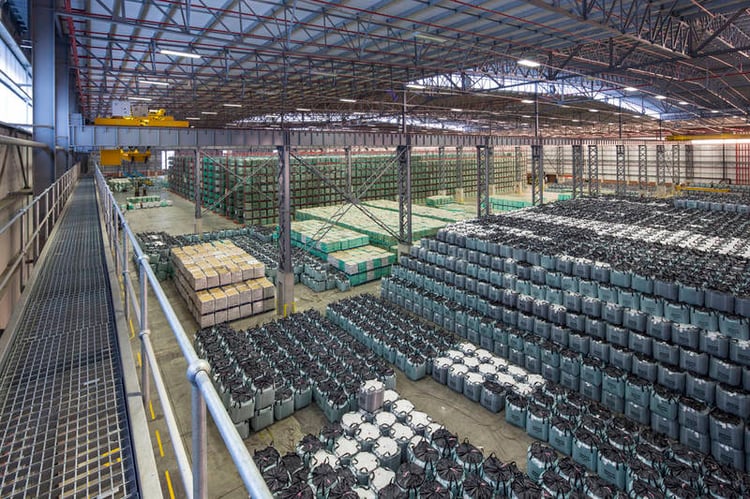 The facility design was to enable the storage of 160,000 tonnes of bulk bag sugar and
16,000 tonnes of palletised product.

LPC's objectives in undertaking the project were, namely:­
•To validate the requirements and operational objectives of thedevelopment, for both the warehouse and site.

•To optimise the overall and detailed layout plans of all storage, office, working and service areas of the warehouse

•To optimise the site layout, to comply with institutional standards and allow for growth as required

•To determine and quantify the most efficient and effective means of handling

•To prepare performance specifications, as necessary, for the various types of handling and storage systems and MHE

•To produce the building designs and specifications

•To provide the office capacities and functionalities as required for the offices

•To determine the capital costs of all equipment

•To specify the KPI's and levels of operating efficiency and productivity that the warehouse should achieve

•To ensure that the proposed working processes are efficient and cost-effective

•To provide flexibility in the building design to cater for any changing needs of the business

•Providing concept designs on differing materials handling solutions, warehouse layouts and an Ultimate Concept Design proposal(s) to meet with Illovo's objectives.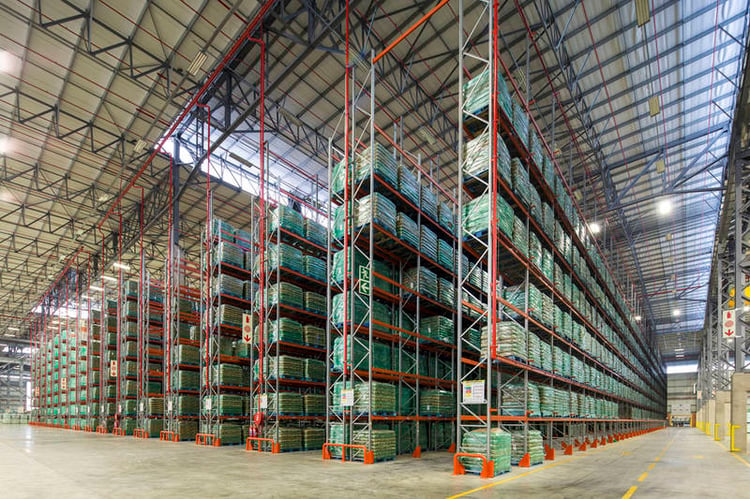 The solution had to consider the 'changing' characteristics of the bulk one tonne bags in that the bulk bags shape and footprint would change under various handling processes and careful consideration had to be given to the materials handling and storage requirement for these.

Standing 18m to the eaves, and 25.5m to the apex, the facility covers 50,000m2 of distribution space including 1,000m2 of high quality offices on a 13 hectare site.

The design comprised six crane aisles; each aisle serving two blocks of bulk sugar stacked 12 bags high. Each 20 tonne overhead crane spanned 32m and is the first of its kind in South Africa for this type of bulk handling. The spreader bar to the crane can handle 10 one tonne bags at a time picking up and depositing the bags on and off the pyramid stacks.
Sixteen thousand pallets of palletised product are held in wide aisle racking stacked eight pallets high. The racking is configured for transformation in the future to a very narrow system to increase storage capacity by some thirty per cent within the same current footprint.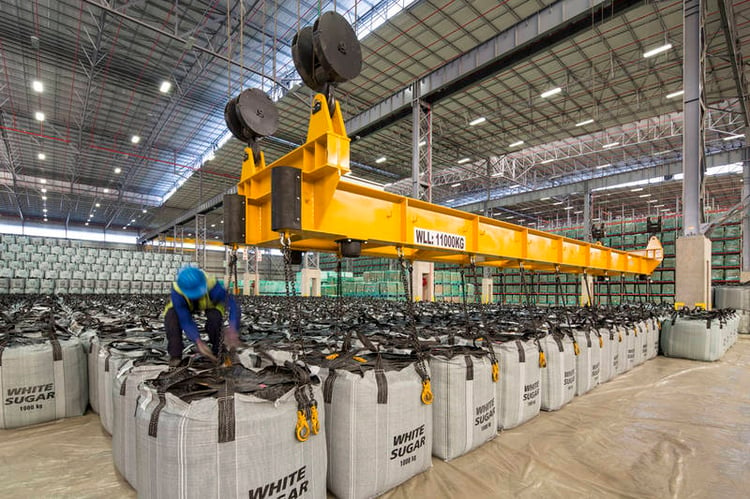 LPC tendered an RFP to developers, supported the developer selection process and was retained as the Project Supervisor through to the commissioning of the facility and signing off of Practical Completion and handover of the facility from the developer to the client. A full Concept to Completion execution.